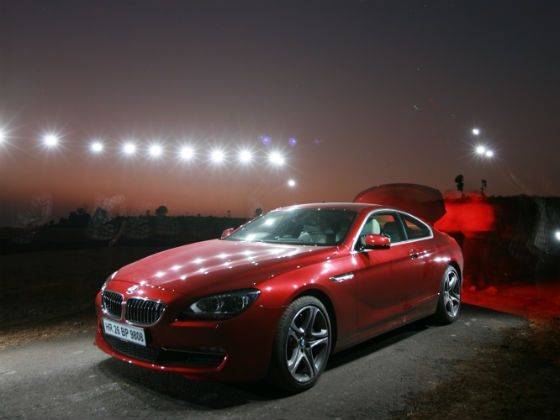 It's no more the destination you're partying at, but how you get to the party. Party-goers across metros are renting luxury sedans such as the BMW 7-series and the Mercedes S-class — cars that cost over Rs 80 lakh — to get to their celebration locations. The trend is most prominent in the year-end partying week between Christmas and New Year.
"In the last couple of years, more and more customers in the age group of 25 to 40 years are opting to hire luxury cars for their partying needs," says Sakshi Vij, VP of marketing in Carzonrent, a personal ground transportation service provider that has a fleet of 375 luxury sedans across the country. Vij says in the Christmas-New Year season, there's been a 10%-15% year-on-year rise in demand for renting luxury sedans from retail customers. Traditionally, luxury sedans are hired by corporates, not by retail customers.
Safe Cabs, a local car-rental service company based in Malleswaram in Bangalore, has a fleet of 15 luxury cars that include Audis, BMWs and Mercs. The car-rental provider's entire fleet of luxury cars was booked out by 5pm on New Year's Eve. It was the same with several other local car-rental service providers with fleets of 10-15 luxury cars.
While a firm like Safe Cabs charges approximately Rs 6,500 for 80 km for an entry level luxury sedan, a Mercedes S-class is being offered by Carzonrent at Rs 30,000 for 80 km. Arun Cabs in R T Nagar in the city was offering an Audi Q7 at Rs 25,000 for 80 km. But customers who would like to rent a luxury sedan but at the same time are price conscious can opt for a Skoda or Toyota sedan at Rs 5,000 for 80km.
Also Read : Eco Rent a Car introduces Chrysler stretch limousines for hire in Mumbai