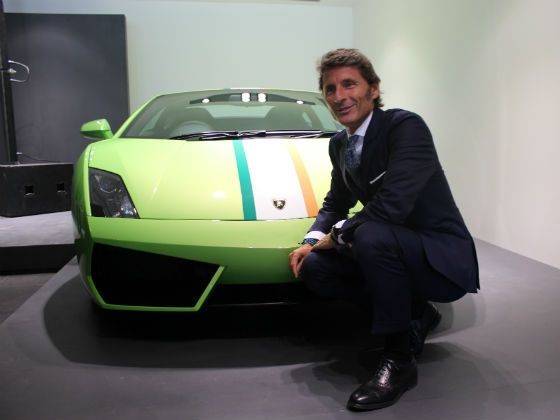 Italian supercar maker, Lamborghini, has unveiled its new dealership in India called 'Lamborghini Delhi' at Mathura Road.
The new showroom was inaugurated at a special ceremony by Stephan Winkelmann, President and CEO of Automobili Lamborghini S.p.A. Lamborghini Delhi is part of a broader plan to strengthen the brand's sales network in the National Capital, which is a strategically important market for Lamborghini in India, due to the high density of High Net Worth individuals residing here.
Speaking at the occassion, Stephan Winkelmann, President and CEO of Automobili Lamborghini, said, "Recognising the country's potential; Lamborghini was the first super-luxury sports car brand to establish itself in India. Today, the audience here for Lamborghini is far wider than just its owners. The brand is recognised and appreciated for its benchmark performance, technology, exceptional design and Italian heritage. India is an important market for us. Hence we are looking at expanding our network and look forward to continuing our success and commitment in India."
Lamborghini has sold as many as 90 cars in the country till date. Last year, the company sold 17 cars in the Indian market and this year it hopes to sell at least 20. Lamborghini currently has two model ranges in India - the Gallardo and the Aventador line-up. The Lamborghini Aventador line-up includes the Aventador Roadster LP 700 4 and Aventador LP700 4 while the Lamborghini Gallardo line-up includes the Gallardo Coupe, Gallardo Spyder, Gallardo Superleggera, Gallardo LP 560 4 and Gallardo LP 570 4 Edizione Tecnica. The company recently unveiled an India-specific model of the Gallardo LP550-2 called the 'India Serie Speciale' having the tricolour striped across the length of the car.
Related: Lamborghini launches Limited Edition Gallardo LP550-2 for India