Interview: Hero Chief Technology Officer Markus Braunsperger reveals company's future plans
---
Hero recently invited us to the official showcasing of its new research and development facility, called the 'Centre of Innovation and Technology,' on the outskirts of Jaipur. On the occasion we sat down with the company's chief technology officer and former BMW designer Markus Braunsperger for a candid tête-à-tête in the sprawling campus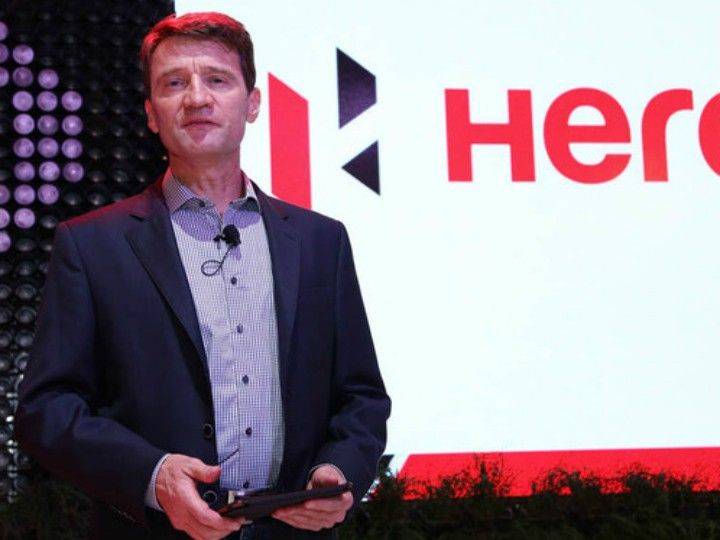 He offered a detailed presentation on the official launch of Hero MotoCorp's new research and development facility, the 'Centre of Innovation and Technology' in front of a packed house and charmed one and all with his vision for the Indian manufacturer. Dr Markus Braunsperger has a meticulous approach to his work and chooses to take things step by step.
The German engineer needs no introduction in the automotive industry and had joined Hero just over a year ago. Dr Braunsperger's CV boasts of a successful career at BMW spanning over 25 years that saw him design the company's flagship sedans 5/6/7 series as well as SUVs X3, X5 and X7.
Riding on his years in charge of R&D activities at BMW's two-wheeler division Motorrad, he occupied the CTO office at Hero MotoCorp. Under his guidance, the world's largest two-wheeler manufacturer has already produced its first two in-house products, Duet and Maestro. On a busy day and after a fantastic ride on Hero's testing track in the facility, he sat down for a candid, honest and full-of-purpose conversation with us.
You have seen it all during your years at BMW. What prompted you to take up this new challenge at Hero?
It has been great working all these years. But there are limitations every time and everywhere, at some point. But here, at Hero, we create the boundaries. It is a huge responsibility and a big challenge to get the ball rolling, especially now that we have so much infrastructure and logistical support behind ourselves.

How prepared is your team to take on this task?
As I mentioned in my presentation, our manpower stands at a solid 500 engineers, including 12 foreign professionals. We have certain very proficient individuals, some with around 40 years' worth of experience. On the other hand, we have some very young engineers, who are relatively inexperienced but highly motivated and skilled. If we are able to combine these two successfully, we are in for some great times ahead.
Talking about your team, let's talk about what ideas are being discussed in the design studios of late…
The focus is on premium motorbikes. It is one segment that combines both performance and styling. So we are looking at the 200cc-plus segment now.

The HX250R has been showcased twice at the Delhi Auto Expo since 2014. What has been holding it back from going into production?
I'll tell you very honestly. We did not receive parts and plans for the bike to go into mass production on time from our partner. But now, with the opening of the new R&D centre, we will bring the hardware here and assess the situation afresh now. All decisions will be taken thereafter.
What about other offerings from Hero; what can we expect in the year 2016?
Well, I can't tell you much otherwise my employers will catch me by the neck (laughs). All I can reveal is that the 110cc iSmart engine will be floated across the bike range.
See what our community has to say!
NEW
India's largest automotive community