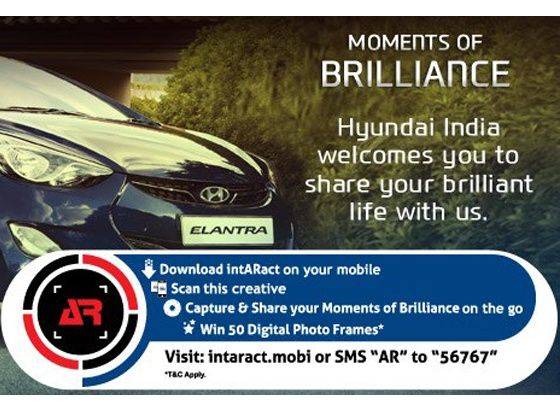 Hyundai's 'Live Brilliant' global corporate campaign launched earlier in 2012 encourages customers to share their upbeat moments with their Hyundai vehicles. The Korean car maker has also kicked off a cross media campaign called 'Moments of Brilliance' under the Live Brilliant umbrella.
Keeping with the Live Brilliant theme the Moments of Brilliance campaign seeks to engagement people using social media platforms via an app.
People can download and install the interaction app on their smart phones which can then be used to scan the 'Moments of Brilliance' creative on posters, billboards, TV and computer screens. The users can then select images from their phone and share the images with friends and family across social media platforms. Hyundai states that the steps to download the app and share images are designed to be simple and quick.
People can also participate in the campaign by going to the Facebook application for the Hyundai Moments of Brilliance campaign. The application picks images in real-time from the user's Facebook albums to form a collage and make the user feel related to the brand and its Live Brilliant motto. Users can also download the collage and share it with friends.
Hyundai will pick 50 lucky winners from the entries received across platforms to give away prizes.
Also read: Hyundai's interactive billboard at Times Square