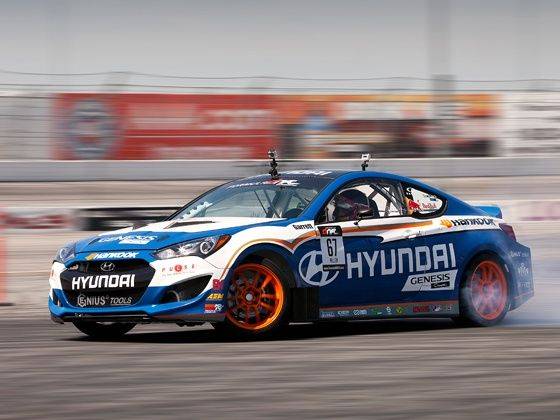 Hyundai has been pushing the envelope with its range of cars, the company's fluidic design language combined with quality, feature packed interiors have made their mass market cars popular around the world. Its Genesis and Equus luxury sedans registered a 24 per cent sales growth in 2012 outside Korea.
With its latest HCD-14 Genesis concept showcased at the 2013 Detroit Auto Show, Hyundai has stepped into the performance luxury sedan segment.
Hyundai has now invested Rs 39.36 crore in a 3,050 square metre facility adjacent to the Nurburgring to test its European models, while research and development will continue at its Russelsheim facility in Germany.
Allan Rushforth, Senior Vice President and COO of Hyundai Motor Europe, said, "The new Hyundai test centre at Nurburgring is an expression of our intention to focus on improving the customer experience of our vehicles, such as ride and handling – an important consideration for European drivers. The new centre represents a significant investment, and one we expect will significantly contribute to enhancing the perception of the Hyundai brand and our key competitive competence in Europe."
Performance, ride and handling and braking are taken very seriously in Europe and Hyundai could get a slice of the enthusiast market in Europe if they developed high performance models of their vehicles as well as performance cars in their own right.
Here in India, Hyundai cars have soft suspension settings to cater to our road conditions and their steering feedback is a tad vague, its new performance DNA could benefit the Indian market too.
Hyundai has re-entered the World Rally Championship and testing at the Nurburgring can help them better the driving dynamics, reliability and durability of its rally cars.
Also read: Hyundai accelerates its WRC preparations