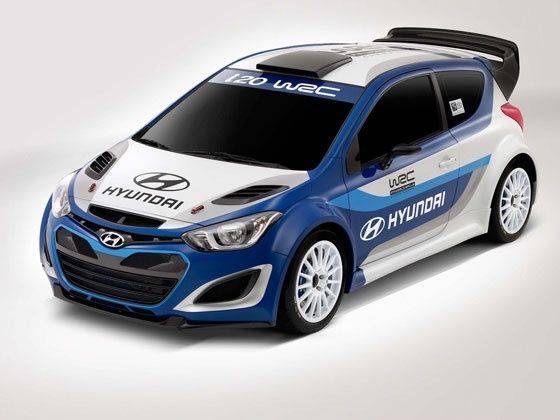 At the Paris Motor Show held in September 2012, Hyundai showcased their WRC specification version of the i20 hatchback. The company also stated that they are gearing up for a run in the 2014 championship and preparations are on toward that effect. Incidentally, Hyundai has been involved with rallying in the past as their involvement in the sport began in 1998, when it competed in the F2 class of the WRC for two seasons. In 1999, the team announced it would step up to the top class in 2000, rallying a fully developed WRC car based on the three-door Accent, which competed until 2003. Now, a little over a decade later, the company is set on investing on their global motorsport programme.
The most recent development is the appointment of WRC veteran Michel Nandan as Team Principal. Michel has held key technical positions on the world rally stage during the mid 1990s and is geared up to nurture the new team.
Further to this, Hyundai has already established a bespoke motorsport subsidiary, namely, Hyundai Motorsport GmbH under which the WRC programme will function. Based out of Alzenau, Germany, the in house team will also be responsible for the development of the WRC spec i20.
Speaking about re entering the World Rally Championship, Tak Uk Im, Executive Vice President & COO of Hyundai Motor stated, "Hyundai and WRC form a perfect match, and our racing experience will translate directly into performance and handling improvements in our road-going vehicles."
By investing in a global motorsport programme such as the WRC, Hyundai is looking at strengthening its global market position. Further to that the opportunities for technology transfer from WRC to road going vehicles in the future is something that Hyundai is looking forward to. No doubt, at the end of the day it is the customer who will benefit for one of the biggest grouses that people have with Hyundai cars is their wafty ride and vague handling. WRC based technology could definitely be employed in the handling department in the years to come.