Hello Again BMW 8 Series; We Missed You!
May 12, 2017
Views : 2293
---
A full-size luxury coupe? Sign us up!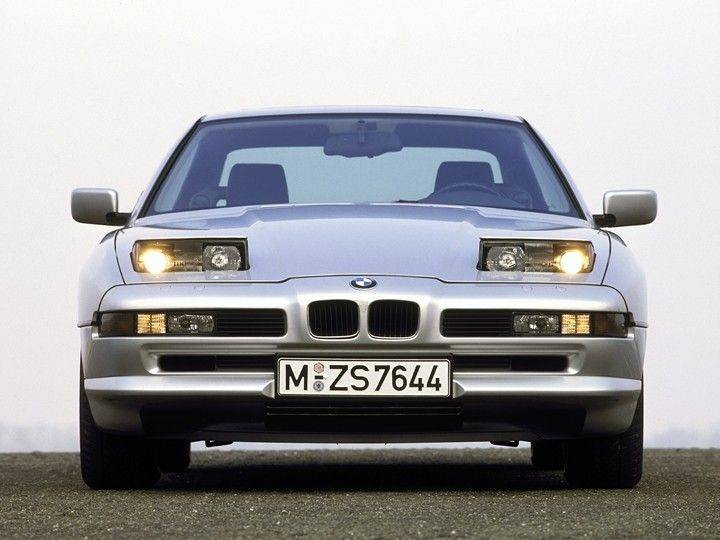 The E31 8 Series Coupe
The 8 Series is making a comeback! We won't blame you if you found yourself scratching your head thinking "comeback?". We're so used to seeing big luxo-sedans from the Bavarian brand that the 8 Series remains confined to the history books. The first E31 debuted way back in 1989, and was possibly the embodiment of all things cool with its pop up headlamps, KITT-like (think Knight Rider) slender grille and that low-slung grand tourer stance.
Now that there's a new one around the corner, you can expect BMW to up the ante a notch. The manufacturer has confirmed that the new 8 Series concept will be unveiled in a couple of weeks - on May 26 at the Concorso d'Eleganza Villa d'Este. They've graciously shared a "teaser" as well, that shows off the 8's proportions. It's a classic GT car, with the long nose and the stubby boot, an evolved Z4 if you can call it that. On that note, we'd be chuffed if BMW also made an 8 Series Cabriolet. Little known fact - BMW toyed with the idea of a convertible 8'er in the 90s; the prototype is on display at the BMW museum in Munich.

What will power the 8 Series? Well, that's a mystery for now. But, expect nothing less than a V8 or a V12 for BMW's new flagship. Simple logic will tell you it's highly likely that the 7 Series' 4.4-litre bi-turbo V8 (449PS/650Nm) and the 6.6-litre twin-turbo V12 (609PS/800Nm) find home under the 8's long bonnet.
In simple terms, consider the 8 Series as the BMW-equivalent of the Rolls Royce Wraith. It will go up against the sexy Mercedes-Benz S-Class coupe. That should be a treat for the eyes and ears.