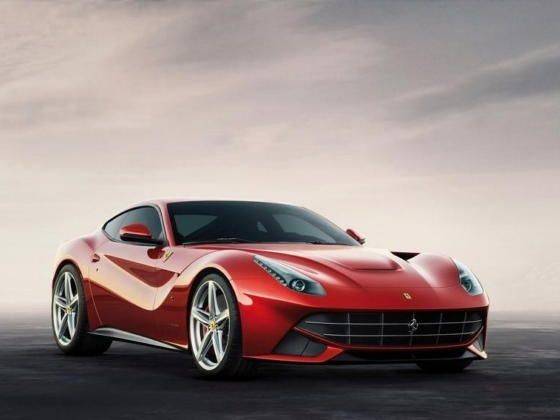 Brand Finance, a leading independent brand valuation consultancy has published its annual study that reveals the top brands worldwide on the basis of revenue a brand can generate and how strong its customer/fan base is. And interestingly Ferrari has topped the chart this year.
Understandably, Ferrari does not have the financial strength of the overall revenues of large multinationals. But according to the study, considering the Italian supercar maker's other financial metrics, such as net margins, average revenue per customer, and advertising and marketing spend, as well as qualitative parameters, such as brand affection and loyalty gives Ferrari tremendous opportunity to generate revenue. And it is this potential that has placed Ferrari as the world's most powerful brand.
"It is always a pleasure to top any list and still more so when the competition includes some of the world's most famous companies. This achievement proves that even in very tough economic times, Italy can still offer the world businesses of excellence," commented Ferrari chairman Luca di Montezemolo. "Behind this acknowledgement are exceptional products made by equally exceptional men and women. They made it possible and for that I thank them."
To get a deeper insight into the report it would be worth mentioning that the Brand Finance study measures a brand on three dimensions, namely, Inputs, Strength and Output.
'Inputs' consists of evidence in regard to brand awareness and popularity. Ferrari has 10 million fans on facebook of which 4 million were acquired in 2012 alone and 55 per cent of these fans are under the age of 24 giving the brand tremendous power with young minds across the globe. As an aspirational brand, its not just Ferrari owners but everyone who wants to be associated in some way with the brand.
Brand Finance then analyses how strongly people feel about the brand and in Ferrari's case, its heritage and both tangible and intangible assets make people very confident about the Prancing Horse.
Lastly, 'output' a measurable quotient in terms of how many races Ferrari has won and the standing of Ferrari cars against their competition has beaten rivals by a considerable margin.
This is how Brand Finance, a company that judges 500 of the most famous companies in terms of brand value, has judged Ferrari as the world's most powerful brand for 2013.
As for financial performance, Ferrari delivered a total of 7,318 road cars to its dealership network in 2012 (a 4.5 per cent Year-on-Year increase over 2011). The company's recorded an 8 per cent jump in revenues by recording total revenues at 2.433 billion euro ( Rs 17,494 crore) for 2012 on a Year-on-Year basis.
Also read: Ferrari branded audio equipment by Logic3 now on sale