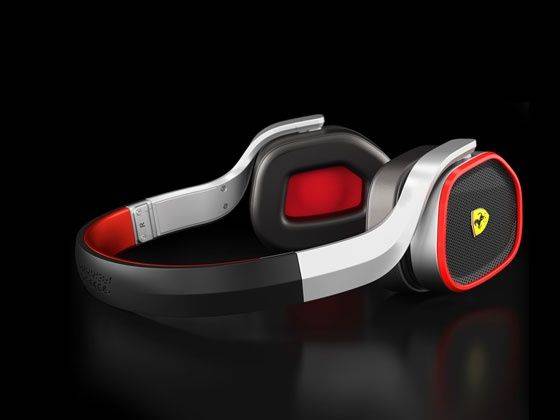 I recently learned that the seductive sound of a Ferrari's V12 engine reaches the ears of the driver and the passengers because the intake noise is channelled from the filter casings into the cabin. Now that's a special kind of symphony, which sadly most of us can't buy weekend passes for. But the good news however is that the Italian sports car maker has just launched an extensive range of earphones and headphones in collaboration with Logic3.
Classified into two categories, namely the Scuderia Ferrari Collection and the Ferrari Cavallino Collection these audio devices are available at www.Ferrari.com and will also be available through other premium retailers shortly.
Items under the Scuderia Ferrari Collection find their inspiration from the competition, speed and technological innovations of the Ferrari Formula One Team, while the Ferrari Cavallino Collection is deeply influenced by the euphoric experience of driving Ferrari's GT road cars.
Mirroring Ferrari's F1 styling, the Scuderia Ferrari Collection includes both On-Ear and Over-Ear Headphones starting from a price of ($170) Rs 9,280 for the S100 earphones all the way up to ($451) Rs 24,621 for the high-end R300 headphone models. Two Bluetooth enabled dock station speakers are also part of this line, and are priced at ($682) Rs 37,232 and ($853) Rs 46,567 respectively.
Headphones and Earphones under the Scuderia Ferrari Collection however vary significantly in pricing depending on the item you pick. Crafted with aluminium housings and covered in hand-stitched, lambskin leather the items under this collection start at ($227) Rs 12,392 and cap out at ($492) Rs 26,859. A separate Ferrari Cavallino GT1 Air Dock Station is also available for ($1,039) Rs 56,721.
The Ferrari team has been closely involved with Logic3 throughout the entire process, ensuring the marque's characteristic style, design and personality are captured within every product.