F1 Rumour Mill Goes Into Top Gear Over Possible Return Of Fernando Alonso
---
After two years out of F1, a 'detoxed' Alonso could be back in 2021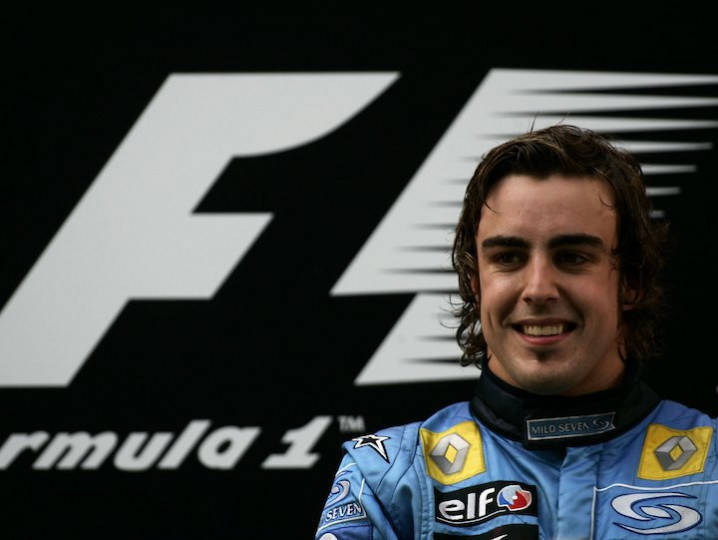 Look out everybody, Fernando Alonso is apparently ready to return to F1 after being 'detoxed.'
This is what his manager Flavio Briatore has to say. The ignominy of not having won an F1 race since the 2013 Spanish Grand Prix - his penultimate season with Ferrari - clearly ate at the Spaniard.
An ill-fated association with McLaren F1, who couldn't cultivate a good working relationship with power unit supplier Honda, meant even more misery from 2015 to 2018. Alonso didn't even get on to the podium in those four seasons he spent with McLaren.
He called it quits after 2018's season ending race in Abu Dhabi. The sight of him joining race winner Lewis Hamilton and Ferrari's Sebastian Vettel in doing donuts on the start-finish straight was a powerful one.
The only three drivers on the F1 grid to have won multiple world championships were giving the spectators and millions watching around the world an extra treat. One of them was leaving, though, as the yawning disparity in teams' spending power meant that there were very few options for a driver like Alonso to show what he is truly capable of.

That was 2018, though. If someone told you that by May of this year, the F1 season hadn't even started because a virus has infected almost 50 lakh people and laid low over 3 lakh of them… well, you would think that person is extremely twisted. Neither would you have expected to hear of Vettel announcing his departure from Ferrari at the end of this season, that is now expected to start in July.

This leads us to a reality where Vettel will be replaced by Carlos Sainz Jr. in 2021, and Sainz's vacant seat will be filled by Renault's Daniel Ricciardo. Renault has limited options when it comes to who will partner Esteban Ocon once 2020 is a wrap. Some suggested that Vettel will end up at the French team. Mercedes AMG F1 team principal Toto Wolff has publicly stated that he will have to consider that Vettel is available. Picking Mercedes - winners of the last six drivers' and constructors' titles - over Renault who have not won a race since 2008 and not won a title since 2006 would be a no brainer for Vettel.

This makes it highly likely that the seat at Renault will remain vacant unless Vettel agrees to partner Hamilton at Mercedes and Valtteri Bottas comes to Renault. After getting beaten by Vettel to the title in 2017 and 2018 and then getting beaten within Ferrari by Charles Leclerc last year, why would Vettel choose a seat at Mercedes? If this logic holds water, then Bottas would stay put at Mercedes and Vettel may just take a break from F1.
Mind you, though, Hamilton and Vettel in the same team would be a dynamite pairing. And it would be equally dynamite for F1 to have two championship winning drivers in the same team and Alonso back with the manufacturer with whom he last won a title. It probably won't even matter if that title winning season was 14 years ago as Alonso seems as fit and hungry at 38 (will be 39 in July) as when he was 25.

Then of course, there is the matter of the 145 million dollar budget cap to stop the likes of Mercedes and Ferrari from spending 400 million dollars. For the sake of excitement, it will be good to have Alonso back in F1. That too while his donut buddies from the 2018 Abu Dhabi Grand Prix are still on the F1 grid.
Add Your Comments