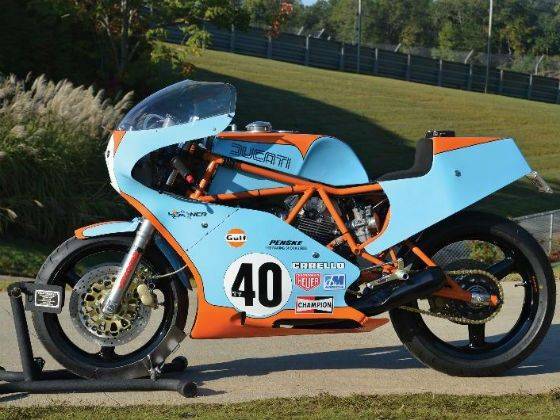 It's good news for Ducati loyalists, as the legendary Italian two-wheeler manufacturer will be the honoured at the 18th Annual Amelia Island Concours d'Elegance to be held at Ameila Island in Florida. The Italian Marque becomes the fourth motorcycle manufacturer to be bestowed with the "The Amelia" accolade and will have a separate exhibit on the concours field of The Golf Club of Amelia Island. Ducati will join former honorees like Triumph, BMW and Vincent and is the first Italian motorcycle brand to feature in the exclusive list.
Ducati will exhibit a field of 18 rare and significant models from its impressive portfolio and the centre of attraction will be the iconic "Cucciolo". The motorcycle was basically a bicycle fitted with a 4-stroke clip-on engine which just weighed 7.7kg and had fuel efficiency figure of 77kmpl. The yapping noise from the engine's short stubby exhaust inspired the name, Cucciolo, which in Italian means "little puppy" and was manufactured by SIATA (Societa Italiana per Applicazioni Tecniche Auto-Aviatorie).
In the post-war torn Italy, Ducati partnered with SIATA in 1946 to enter the world of two-wheelers with the Cucciolo and from then on went on to become a legend in the world of motorcycles. Prior to this its primary business was electronic equipment manufacturing.
It's been 16 years since the Amelia Island Concours d'Elegance first began and is presently considered among the top automotive events in the world. This year it will be held from March 8-10, 2013.