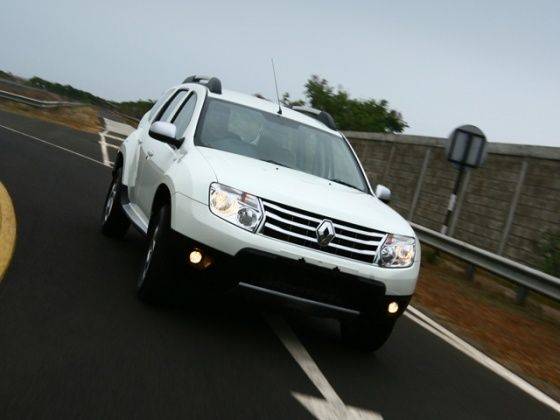 Utility vehicle makers are ramping up capacity by up to 100%, catching up with accelerating demand for models such as Renault Duster, Maruti Suzuki Ertiga and Mahindra & Mahindra's XUV 500even as the larger automotive market remains depressed.
Executives familiar with the matter have told ET that while French manufacturer Renault is planning to double the output of its compact SUV Duster, M&M will scale up production of the XUV 500 by 25% and Maruti Suzuki is working on improving capacity even after nearly doubling the production of the Ertiga.
Renault will start producing nearly 7,500 units of the Duster every month from January, while M&M will churn out 5,000 units of the XUV 500 on a monthly basis from next month, the executives said.
They added that Maruti Suzuki, which has recently scaled up production of the Ertiga from 140-150 units a day to 270 units, is still undertaking capacity improvement measures to meet demand.
Waiting period for these vehicles ranges from three to seven months, with more than 32,000 bookings for the Ertiga, double that of the Duster's 16,000 and about 15,000 for the XUV 500.
Rajiv Mitra, vice-president, public affairs and communication, at Renault India did not comment on specific numbers, but told ET, "We were working in two shifts and we are moving to three shifts this month. In January, we might further increase capacity to meet growing demand. We expect strong demand during the coming festive season as well."
Maruti Suzuki's chief operating officer-sales and marketing Mayank Pareek said the company has already sold 30,000 plus Ertigas and the company is working overtime to clear the backlog. "We would ideally like the customer to walk into the showroom and drive out of it, but the demand has exceeded our expectations," he said, pointing out that the company has already expanded the capacity to 7,000 a month from less than 5,000, and added, "We are constantly undertaking measures to improve the productivity and we hope to improve further."
Multi-utility vehicles segment, which contributed 13%-14% to the passenger vehicle market in 2011-12, is expected to grow at a CAGR of 20% over the next few years.
"Key factors such as space, seating capacity, versatility, car-like comfort and attractive price points have triggered the demand," said Pravin Shah, chief executive-automotive at M&M.
According to the manufacturers, all these three products - a compact SUV, compact MPV and premium SUV - have created new segments in the domestic market and expanded the pie.
"Ertiga is a new category altogether and it is not cannibalising any car. It is adding to the market," said Maruti Suzuki's Pareek. He added that 58% of the owners of the over two million small cars sold over the past five years are looking for an upgrade. "Some of them were upgrading to three-box cars (sedans) and some of them were going back to the hatchbacks, as there were not many options available. But some of the utility vehicles launched lately have created new segments in the market," he said.
In fact, M&M sells more units of the XUV 500 in Rs 12-15 lakh segment than all the premium sedans in this price bracket.