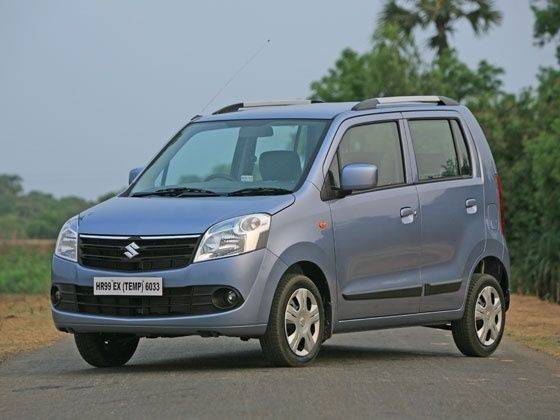 The double whammy of a sluggish December and general sentiment downturn has increased inventory levels of petrol vehicles across car segments, prompting car companies to push sales through aggressive discounts. In other words, December may be just the time to get the best bargains in the industry.
Consider some of the options on offer: discounts on small petrol cars range from the Rs. 25,000 for the Maruti Suzuki WagonR to up to Rs. 64,000 on the Chevrolet Spark (discount of Rs. 53,000 plus free insurance worth Rs. 11,000).


The average is around Rs. 30,000-35,000, available on everything from the Maruti Suzuki's Alto to AStar to Hyundai i10 and Chevrolet Beat (discount of up to Rs. 21,000 plus free insurance worth Rs. 12,000). General Motors India's other products, offer equally attractive schemes with the Chevrolet Aveo UVA attracting discounts of up to Rs. 54,000, the Aveo up to Rs. 62,000 and the Optra up to Rs. 56,000. However, there's no discount or benefit on any of the diesel models - Beat, Cruz, Tavera and Captiva.


Car marketers admit the discount levels are high this December. Says Mayank Pareek , managing executive officer-marketing and sales, Maruti Suzuki: "The discounts are quite high - our tacticals and other benefits are 22 per cent higher than in November this year. But the discounts are only on petrol models. Our diesel vehicles are still on wait-list - the Swift diesel in fact has a 9 month waiting list."
That's the overwhelming skew in the market right now - demand for diesels and a downturn for petrols. "Last year, diesel's share in the overall passenger vehicle industry was around 34 per cent which has now climbed to 50 per cent," says Pareek.


Petrol's skid row performance has prompted many companies to simply continue their festival promotions. Says Neeraj Garg, member board & director, Volkswagen Passenger Cars, Volkswagen Group Sales India, "Instead of cash discounts we are continuing some of the tacticals that were on offer during the festival season." The company has decided to continue with its 'bouquet offer' which gives customers 'benefits' (like free insurance) worth Rs. 40,000. VW is also holding the price line of its Polo and Vento Breeze versions, launched in September as part of VW's action model strategy. Both pack in additional features - like navigation system for the Polo Breeze and touchscreen multimedia system for the Vento - at no extra cost.



However the prospect of price hikes in January and larger discounts in December should help clear the inventory pipeline at least. Particularly for those models which are waiting for an upgraded version in the New Year. Take Honda Siel's City sedan which will be relaunched in an upgrade avatar in January. Although the company is struggling to produce its Jazz and Brio volume models, it's dealers holding old stock of the outgoing model, are offering hefty 'benefits' of around Rs. 70,000 to the City.