BMW Launches M760Li xDrive - The New Boss Sedan
---
This is the most powerful production car BMW's ever made and also the new flagship for their Indian portfolio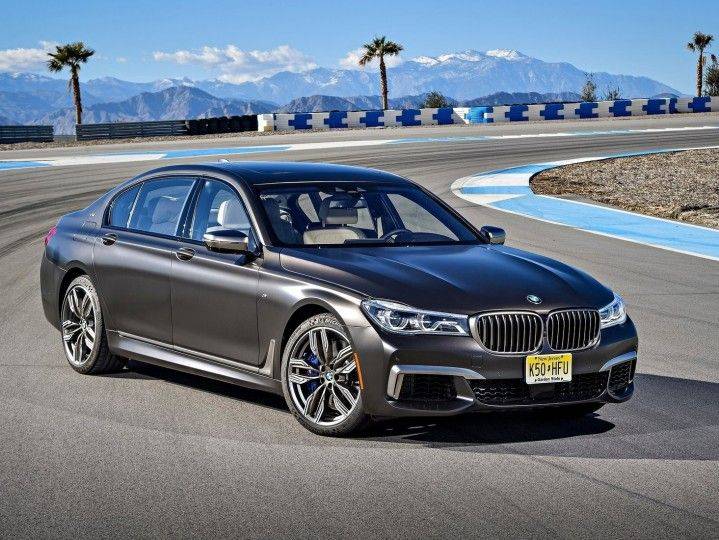 When you think about the most powerful car from a brand, you probably image an aerodynamic two-door sports car. But when the brand is BMW, things take a U-turn and you end up getting a 17-feet long sedan. This - the most powerful BMW - a 7 Series - M760Li xDrive has been silently launched in India at a price of Rs 2.27 crore, ex-Delhi. The car has a 6.6-litre V12 engine which has more power than a Porsche 911.

This price tag also makes it the most expensive BMW in the country. It is available in two trims - M760Li xDrive and M760Li xDrive V12 Excellence, both of which cost exactly the same. The standard car is more focused towards sportiness while the V12 Excellence adds a touch of extravagance to the flagship Beemer.

Powering the most powerful BMW is a 6.6-litre V12 twin-turbo petrol engine that gives it 610PS of power and 800Nm of torque. All four wheels of the sedan get power from this mill via an 8-speed Steptronic automatic transmission with xDrive. The result is a 0-100kmph time of just 3.7 seconds, exceptional for a sedan weighing up to 2 tonnes! And to get a perfect launch, BMW gives you a launch control and paddle shifters. BMW even claims a fuel efficiency of 8kmpl.

Since this is a flagship 7 Series, the car gets all the luxuries one can imagine, and beyond. In terms of changes from the standard 7 Series, the M760Li xDrive gets a different front bumper, grey garnish on the grille, 19-inch M Sport blue brake callipers, 20-inch alloy wheels in Cerium Grey, M and V12 logos on the sides and the rear, M Sport exhaust and 'V12'-marked door sills.

The flagship BMW is now available in the country and is sure to attract the elites. It combines the performance heritage of the BMW M brand with the elegance and luxury of the 7 Series badge. Though this sounds intriguing, one could ask the question of whether this dual personality sedan makes any sense? You see, most of the 7 Series owners are well rested on the rear seats while a hired help takes the wheel. So, more power will only let the chauffeur have more fun while the owner gets slightly more worried at the back. But, as a statement, it hardly gets better than this.
Recommended Read
- BMW 3 Series Gets New '330i' Petrol Variants
- Hello Again BMW 8 Series; We Missed You!
Recommended Variant :
7 Series 730Ld Design Pure Excellence