Bentley Adds Appeal To Cabins Of Select Models Via Tweed Interior Trims
---
Offered in four design options and is made out of sustainable materials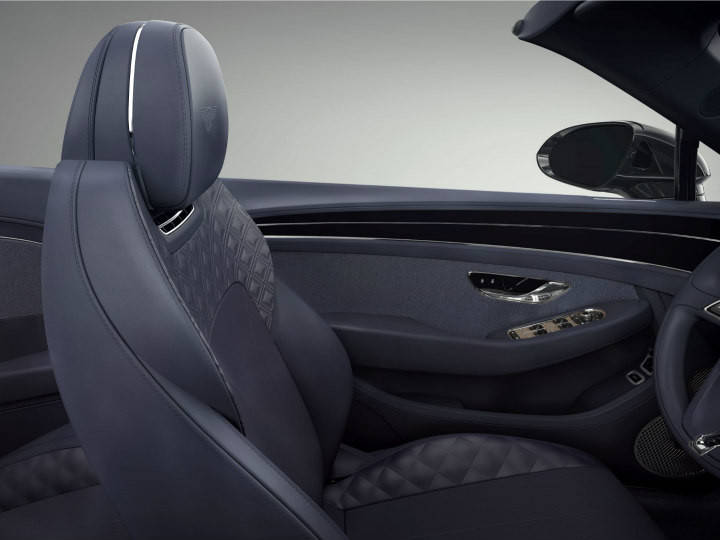 Tweed interior trims are woolen fabric that is incorporated into the door inserts.

Interior trim options are part of Bentley's Beyond100 strategy of using sustainable materials in the production of its luxury vehicles.

Bentley has also had tweeds in a variety of special edition models including the Bacalar.
Modern Bentleys are well known for their spacious and opulent cabins with a nice mix of leather and wooden panels to add to their high-end nature. And now, the carmaker via its bespoke Mulliner group is offering tweed interior options to further enhance cabin appeal.

Offered for the Flying Spur, Continental GT and Bentayga, tweed is a woolen fabric that is used for the door inserts. It's available in four designs: Cheltenham, Glen Plaid–Tolsta Beach, Charcoal and Sand Herringbone. The Glen Plaid–Tolsta Beach tweed certainly stands out amongst the other options with a unique plaid design.

The tweeds are made from sustainable materials that are sourced from Lovat Mill, which focuses on sustainable, environmentally friendly production of materials. These tweeds are also a part of Bentley's Beyond100 strategy of pushing the use of sustainable materials in the production of its luxury vehicles.

This isn't Bentley's first rodeo with tweeds as Muliner had previously collaborated with Savile Row tailors Huntsman for the Sportsman' Bentayga that features Peck 62 tweed on the passenger and driver fascias. Muliner also used diamond quilted tweed fabrics for the door inlays and rear quarter panels for the Continental GT Equestrian Edition. Its most recent tweed offering was in the Bentley Mulliner Bacalar with grey tweed to the sides of the centre console.

What do you think of these tweed interior trims? Do they add more appeal to a Bentley? Let us know in the comments below.