Auto Expo 2020: Here Are The Top Engines We Saw At The Show
---
Petrol power lives on despite a deluge of electric cars at Auto Expo 2020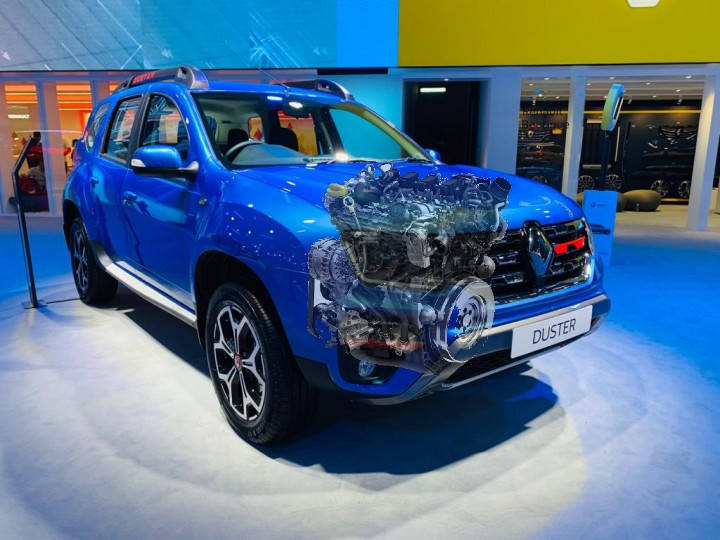 Auto Expo 2020 has been shaped by a number of auto industry transformations occurring both in India and in other countries. Electrification and the upcoming BS6 emission regulations have been the primary forces behind automotive research and development in recent years. But the latter has also pushed some carmakers to jettison diesel engines altogether and replace them with turbocharged petrol powertrains instead. Here's a look at all the engines that will continue to make internal combustion great in 2020:
Renault TCe 100 Petrol:

This 1.0-litre turbocharged 3-cylinder petrol engine debuted at the 2019 Geneva Motor Show and is likely to power the Renault Triber and upcoming HBC compact SUV. It produces 100PS of power and 160Nm of torque. The carmaker says the engine can be paired with both a manual and CVT gearbox and can even be used in petrol-LPG hybrid cars.
Renault 1.3 TCe Petrol:

Although it's been around for two years in other countries, the 1.3 TCe has premiered in India at Auto Expo 2020. The 4-cylinder turbocharged petrol engine will power the Renault Duster, making 156PS of power and 250Nm of torque. That's 5Nm more torque and 46PS more power than the most powerful 110PS diesel Duster already on sale in India. That's what the 1.3 TCe was built for -- to replace diesel engines. This is one of the first turbo petrol engine to be mated with a CVT gearbox in India.
Mahindra 1.2-litre mStallion Petrol:

Mahindra showcased three new engines at the Auto Expo and one of them was the 1.2-litre 3-cylinder mStallion engine. The turbocharged and direct-injected petrol engine makes 130PS and 230Nm of torque. The XUV300 Sportz will be equipped with this engine and will have 20PS more power and 30Nm more torque than the standard 1.2 turbo petrol XUV300. It is also expected to be fitted to the Ford EcoSport which could be launched in October 2020.
Mahindra 1.5-litre mStallion Petrol:

This new 3-cylinder engine produces 163PS of power and 280Nm of torque. The Marazzo MPV will be equipped with this engine. It could also be the powerplant of choice for the upcoming 7-seater XUV300 SUV.
Mahindra 2.0-litre mStallion Petrol:

The carmaker claims an output of 190PS and 380Nm for its most powerful 4-cylinder petrol engine to date. Future vehicles which will employ this engine are the upcoming XUV500, Scorpio, and Thar SUVs. All three SUVs will also be available with a BS6 diesel engine.
VW 1.0 TSI Petrol:

Volkswagen unveiled two engines at Auto Expo 2020, and one of them was the 999cc 3-cylinder TSI petrol engine will power the upcoming Skoda Rapid, Volkswagen Vento and Polo in India. It produces 115PS of power and 200Nm of torque and features an integrated intake charge intercooler and an electric wastegate actuator. It will be paired with a 6-speed manual gearbox or a 7-speed DCT.
VW 1.5 TSI Evo Petrol:

This 1.5-litre 4-cylinder petrol engine makes 130PS of power and 200Nm of torque. The upcoming Skoda Vision IN and VW Taigun SUVs are expected to be powered by this engine. Both 6-speed manual and 7-speed DCT gearboxes are expected to be available. The engine also features cylinder deactivation which disengages two cylinders while driving under low load to save fuel.
Add Your Comments