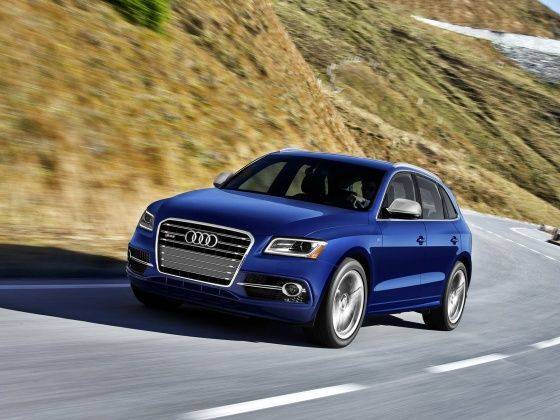 It was a monster diesel before and now the mental SQ5 gets a 3.0 TFSI engine. Three litres, 6 cylinders and forced induction by means of a super charger can only mean one thing, stupendous performance. Its compressor sits in the 90-degree V of the cylinder banks and is belt-driven by the crankshaft. Two rotors inside the supercharger spin at over 20,000 rpm. The air gap between them is just a few thousandths of a millimeter.


The numbers are just as impressive as the specs. With 355 PS between 6,000 and 6,500 rpm, and a earth pulling 470 Nm of torque to the crankshaft between 4,000 and 4,500 rpm, the SQ5 sprints to 100 km/h in just 5.3 seconds which is the best in its class. Top speed is electronically limited to 250 km/h. An eight-speed tiptronic and quattro permanent all-wheel drive with torque vectoring transfer the power of the SQ5 firmly to the road. The fast-shifting automatic transmission offers two modes, and the driver can also switch gears manually via the standard shift paddles on the steering wheel.


The interiors are just as impressive with black insides and the headlining optionally available in Moon Silver. The standard power-adjustable sport seats are covered with a combination of Pearl Nappa leather and Alcantara, with four different colors of leather optional. The standard inlays are brushed aluminum. Options include Carbon Atlas, Piano finish or layered aluminum and wood in Beaufort black.


With both petrol and diesel options, the Audi SQ5 is now pretty much the best entry level performance SUV money can buy.