Audi Q6 h-tron concept SUV expected to be unveiled soon
---
Audi is expected to reveal its hydrogen fuel cell-powered Q6 h-tron concept SUV soon, possibly as early as the 2016 Detroit Auto Show in January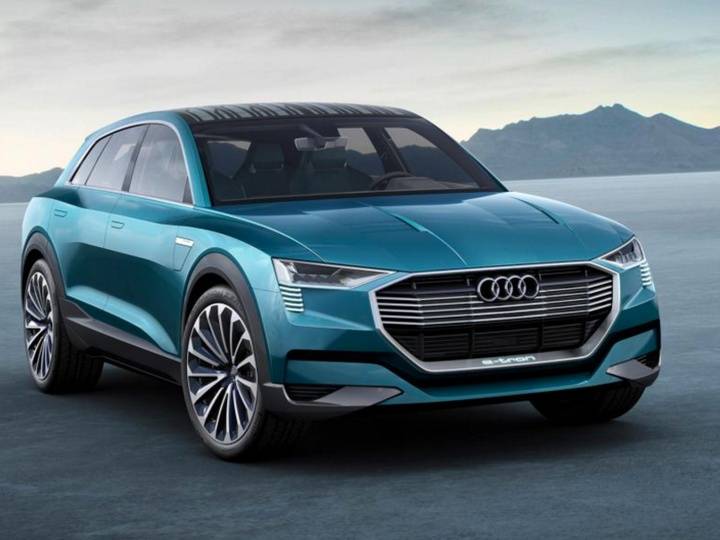 Volkswagen, Audi's parent company, has had an awful year; its emissions cheating scandal has severely tarnished the group's image and it is going to cost Volkswagen a lot of money to make this right. In such a scenario, it only makes sense that it would want to show off some of the work that the group has been doing for the promotion of sustainable methods of powering a car. That is precisely why it's believed that Audi will show off a hydrogen fuel cell SUV concept at the Detroit Auto Show in January 2016.
As per a report from Autocar, an Audi spokesperson refused to reveal the identity of the fuel cell car that will be making the trip to Detroit in January, but all signs point towards a conversion of the Q6 e-tron electric SUV. The all-electric e-tron Quattro concept made a big splash at the 2015 Frankfurt Motor Show a few months ago, where Audi unveiled the SUV as an obvious move against Elon Musk's Tesla Model X.
While the e-tron packs a traditional electric powertrain, the so-called Audi Q6 h-tron will feature a new hydrogen fuel-cell powerplant similar to the Audi A7 Sportback h-tron Quattro. With the engines already in place, all the Audi engineers would have to do is swap the low-mounted batteries with the fuel cells, and they'd be ready. The Audi Q6 h-tron will wear only minor visual modifications from its Q6 e-tron brother, and fit into the Audi Q6 lineup alongside conventional gas-powered engines.
There's no confirmation as yet from Audi but, either way, we'll find out for sure next month.
See what our community has to say!
NEW
India's largest automotive community