Audi Q4 Launch Planned For 2019
by Aakash
Mar 21, 2017
Views : 7103
---
India to get the car shortly after its world debut and will rival the likes of the Range Rover Evoque and BMW X2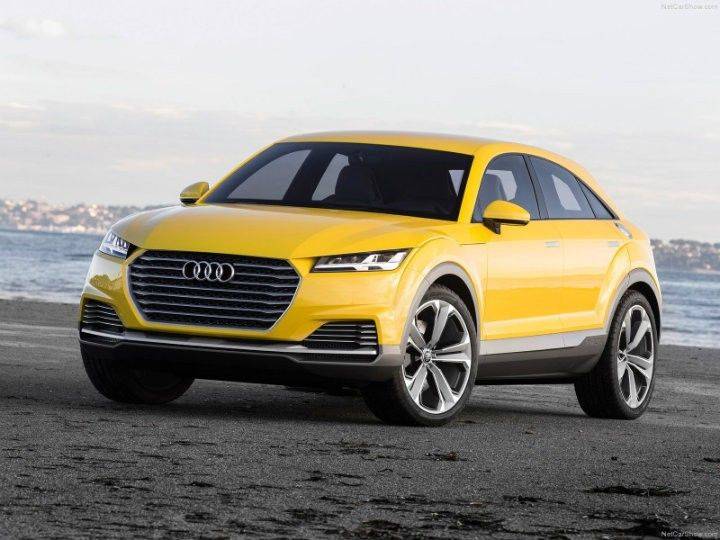 Would you believe if we were to tell you that Audi is working on a Q4? Or that even the Q2 might make its India debut soon? Well, we have some good news, Audi has laid out its plan for the next two years and things are looking bright. The plan goes into action with the launch of the new A8 this year. But first let's talk about the Q4.
The Q4 will be launched in international markets by 2019. Though details are scarce one thing is certain that the crossover will be an all-new car. Audi already has the Q3, the Q5 and Q7 in its lineup. With the launch of the Q2 and the Q4, Audi will be looking to plug any gaps in its SUV. It is highly likely that the Q4 is based on the Audi TT off-road concept (Beijing 2014). Nonetheless, one thing is for certain that it will be based on the VW group's MQB platform. By the looks of the images, it is likely to be a coupe-ish style SUV akin to the immensely popular Range Rover Evoque and will rival the forthcoming BMW X2 as well which is likely to be launched in 2018.
The car will most likely be powered by updated versions of the company's TDI and TFSI powertrains. We can also expect the car to be outfitted with Audi 12.3 inch MMI infotainment system and the virtual cockpit as featured on the new A4. The car will make its world debut in 2019 and the Indian launch can be expected shortly after. Lastly, since its prime rivals will be the BMW X2 and the RR Evoque, expect it to be a bit pricey.
Though the launch of the Q4 is quite some time away, Audi will commence its two year plan with the launch of the A8, later this year. It will have Level 3 autonomous capabilities. This will be followed by launches of new Q5 and A5 in 2017, along with availability of Q2 in more international markets (India may get the car in 2018). In 2018, the company will launch the second generation A7, which will be joined by the new Q8 later in the year.
Audi is also hard at work at trying to bring to life robot taxis. Through its subsidiary Autonomous Intelligent Driving GmbH, it is working on a system for autonomous cars in cities. Audi is partnering with various technology and IT firms in this regard. Furthermore, the autonomous technology hence developed will find its way to models of other brands under Volkswagen AG.
Recommended Reads: