Audi Aims For 20 Electrified Models, Including Four SUVs, By 2025
Nov 29, 2017
Views : 6437
---
While the E-Tron Quattro and E-Tron Sportback will be produced in Belgium from 2018 and 2019, respectively, two new fully-electric vehicles will be produced in Germany from 2021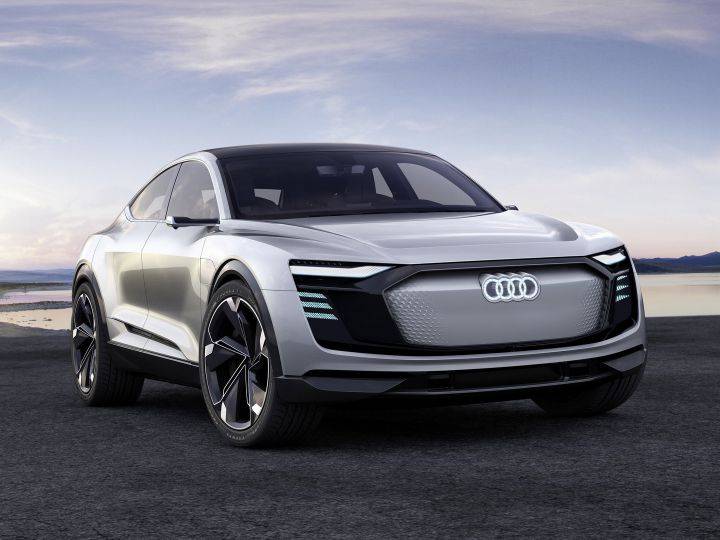 Like all major automakers, Audi too wants to become a major player in the future of all-electric transportation. The entire world seems to be heading towards embracing electric vehicles resulting in the German automaker coming clean about its electrification plans, which will be executed up until the year 2025. The company aims to introduce 20 electrified models by the middle of the next decade. Since car buyers just can't get enough of SUVs, Audi's plans include four electric SUVs as well. The Ingolstadt-based auto giant said that at least 10 out of the 20 products are slated to feature a pure electric powertrain.
The 20 products will include the E-Tron Quattro and the E-Tron Sportback, which are destined to enter production in 2018 and 2019 in Belgium, respectively. Also included in the plan is another smaller EV which is slated to go into production by 2020. However, it is still not known which of Audi's numerous production plants across the globe will be producing it. Post that, Audi aims to manufacture two new fully-electric vehicles at its production facility in Ingolstadt, Germany.
The decision to build the two EVs at the company's Ingolstadt facility has given some hope for job security for the workers in Ingolstadt. In a press release, Peter Martens, Audi's board member of technical development said, "We have long been fighting for a job guarantee up until the end of 2025. Our colleagues need that certainty, and that is something we can now finally give them." The uncertainties came into the equation when Audi chose its plant in Belgium over the one in its home town to build its E-Tron siblings.
It is difficult to keep a track on what will be built where. Apart from the E-Tron siblings, no other Audi EV has had a pre-production christening ceremony. But, we still have to go on. Other EVs from Audi will ride on a high-end electric platform that is being jointly developed with Porsche. Eventually, the company with the four-ring logo will produce EVs at all of its plants across the world.
Are you looking for hints of a zero-emission supercar from Audi? Earlier this year, Peter Martens, Audi's board member of technical development, hinted that it would happen eventually. But like other sensible carmakers out there, Audi wants to lay a robust groundwork before it begins experimenting with niche product ideas.
At the 2015 Geneva Motor Show, Audi launched the production spec of its highly anticipated R8 e-tron. It was Audi's attempt to introduce a worthy successor to the standard R8, which is powered by an internal combustion engine. However, with just 100 units sold after a year in production, the Audi pulled the plug on its electrified, super expensive sportscar.
Also Read:
2018 Audi A7 Sportback Brings The Prologue Concept To Life
Audi A5 'Brat Pack' Launched At Rs 54.02 Lakh