Ashok Leyland secures huge bus order from IRT, Tamil Nadu
July 8, 2013
Views : 11473
---
2,610 Ashok Leyland buses have been ordered by The Institute Of Road Transport (IRT), Tamil Nadu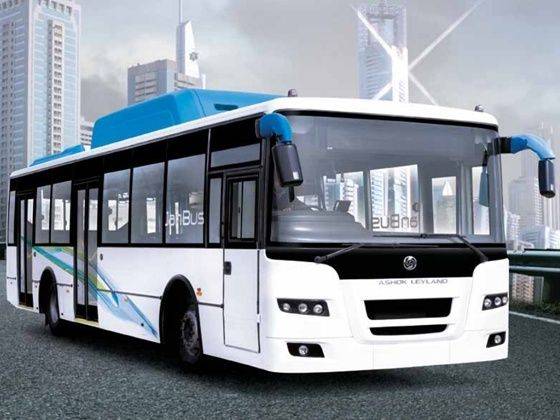 *Image for representational purpose only
Ashok Leyland, India's second largest commercial vehicle major and Hinduja Group flagship, has managed to receive bookings for 2,601 buses from The Institute Of Road Transport (IRT), Tamil Nadu -- the nodal organisation for procuring buses for all the transport corporations in the state.
Although the company did not share any financial details about the deal, Vinod K Dasari, Managing Director, Ashok Leyland, said, "Ashok Leyland is proud to receive this order and is thankful to Government of Tamil Nadu for this timely order" on receiving this order from IRT, Tamil Nadu.
Overall, Ashok Leyland reported a 31.33 per cent decline in sales in June 2013 with 6,967 units sold. The Chennai-based heavy vehicle major had sold 10,146 units during the year ago period. The fall in sales in June 2013 after excluding its small commercial vehicle Dost was higher at 36.47 per cent with 4,714 units sold as against 7,421 units in June 2012.
Sales of its small commercial vehicle Dost declined 17.32 per cent at 2,253 units in June 2013 over 2,725 units sold in June 2012.
However, Ashok Leyland is geared up to give a boost to the sales of the Dost with the launch of a passenger carrier version of its small commercial vehicle in the 2013 fiscal year. Another passenger vehicle that will be launched by Ashok Leyland is the Stile MPV that is slated for launch on July 16, 2013.
Also Read: Ashok Leyland Luxura Magical India bus introduced