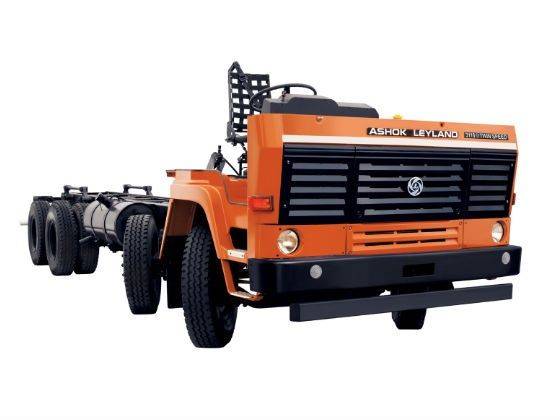 The latest line of haulage trucks put forth by Ashok Leyland boast a slew of upgrades aimed towards making their products more economical on the road. Innovations such as 'Twin-Speed' rare axel technology will be integrated in both 25 tonne and 31 tonne trucks, and also 6x2 and 8x2 options.
Designed to now better suit long distance travel, drivers can hit the 'Twin-Speed' button while driving, and instantly switch to a more fuel efficient mode. Apart from the economic benefits, this option also improves the truck's cruising characteristics, offers a better turning radius to the vehicle with respect to its large proportions, and even reduces a fair amount of engine noise.
Vinod Dasari, Managing Director, Ashok Leyland said, "It is our constant endeavor to seek ways to improve our customers' profitability and what better way than to reduce their burden on fuel cost. After all, fuel cost is the highest component in the cost of operating a vehicle. We are confident that our customers will find in this new technology an excellent value proposition."
This path-breaking technology will be introduced in phases, first in its multi-axle line which are optimal for transporting heavy cargo, cement and tankers, and then will be extended to the 4x2 haulages and later buses as well.
Drivers can also take full advantage of a 430 nation-wide customer support network, which can be found at every 75 kms on all of the country's major highways.