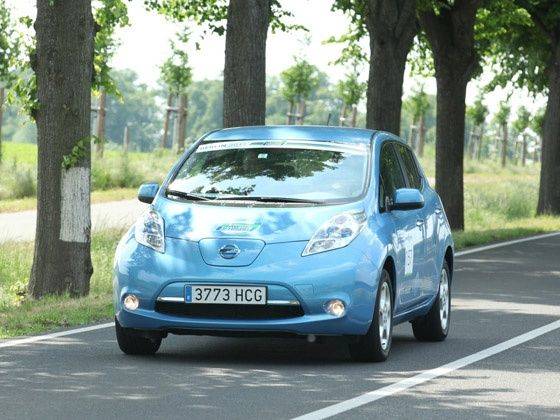 Nissan Leaf
While auto makers continue to explore every possibility to achieve maximum return on investment for consumers as far as their green car movement is concerned, we can't deny the fact that the future of alternate fuel technologies depends largely on the regulatory policies of the government, assistance from utility companies and faster development of infrastructure to support such technology.


A recent survey by world renowned ratings firm PricewaterhouseCoopers addressed this very same concern and went as far as surveying 200 executives across multiple industries, such as automotive technology, utilities, energy and very importantly the governments.


What their research revealed was that to sustain the long term growth of alternate fuel technologies, especially in the case of Pure Electric Vehicles collaboration between industry participants would in fact become an essential need and ultimately support the production and continued demand for these vehicles.


Approximately one-third (33.8%) of respondents felt the lack of investment to modernise the power grid in the country is a primary roadblock preventing the widespread support of EVs. In addition, the lack of capacity during peak energy consumption hours also is a concern, as indicated by 31.1 percent of those surveyed.


Taking India as an example of the inevitable need for speedy development of EV infrastructure, Abdul Majeed - Leader Automotive Practice, PwC India said, "Earlier EVs in India were thought to be a viable opportunity in the long term (post 2020) scenario, but rising oil prices is likely to force automakers to rethink their strategy on EVs and explore option of an early launch like Mahindra's full electric Reva model.
Porsche Boxster E
Currently, only the Delhi government is offering EV manufactures subsidies to the extent of 29.5%.To gauge consumer perception towards EVs, they can be promoted in few select cities / townships by developing the necessary infrastructure before selling them in other parts of the country. Decision by the Indian government to set up and execute a National Mission plan for EVs and Battery operated vehicles in India is a step in the right direction."


So the biggest question that arises is why exactly consumers would even consider paying such a premium for EV's? Almost half of the respondents to the survey (41.6 percent) indicated that long-term cost savings as being the primary reason.
However, nearly 68.8 percent of respondents still believe hybrids and plug-in hybrid electric vehicles (PHEVs) are in fact the most appealing to consumers overall.
Where the production volumes for Hybrids, Plug-In Hybrid Electric Vehicles (PHEV) and Pure EV's are concerned, Autofacts is forecasting that annual production will reach approximately nine million units by 2020, representing roughly 9 per cent of the global market share. Out of this, nearly one third, or 3 million units, will be plug-in and pure electric vehicles.