Yamaha Motiv.e Concept revealed at 2013 Tokyo Motor Show
---
The two seater hatchback will be powered by both petrol and electric motors and has a frame developed using Gordon Murray Design's iStream process.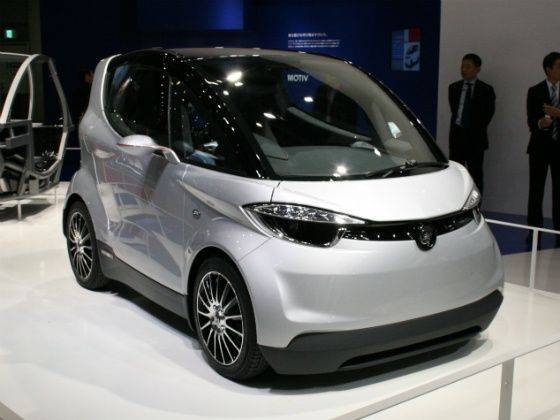 The 2013 Tokyo Motor Show saw many new launches and concepts but one that stood apart for two reasons was the Yamaha Motiv.e concept. First, it is a four wheeler personal mobility concept from a two wheeler manufacturer and second and more importantly, Yamaha has partnered with legendary British race car designer Gordon Murray for the project.
Gordon Murray Design and Yamaha have developed the compact hatchback with petrol and electric versions. The car weighs just 730kg and is considerably smaller than a Smart Fortwo at 2.69m in length, 1.47m width and 1.48m height. Yamaha says the idea for the concept comes from a need to deliver multi-wheeled vehicles that stay true to the original appeal of a motorcycle. That means a lightweight rear motor or rear wheel drive layout with engine technology developed by the Japanese motorcycle manufacturer for its two wheelers. The Motiv.e will also have independent suspension all round.
The most interesting part of the Motiv.e though is the skeleton frame that's based on the Gordon Murray Design developed iStream process. This process says the company provides high strength engineering and safety and makes manufacturing very affordable. It centres around a steel frame incorporating bonded composite monocoque panels forming the outer shell of the Motiv.e. Yamaha has also hinted at more versions in the future by saying that this frame can accommodate various chassis designs and power units.
The Motiv.e was categorized as a special exhibit at the Tokyo Motor Show but the car looks quite close to a production version. If it does, the challenge for Yamaha will be to develop a new dealership network since it will be the company's first car.