Tata trucks may roll out of Uttrakhand
by Et
December 18, 2013
Views : 2345
---
Tata Motors has planned to shift the 2518 and 3118 truck models, which are the highest-selling models from their Lucknow plant in UP to Uttrakhand to improve their margins by availing the higher excise benefits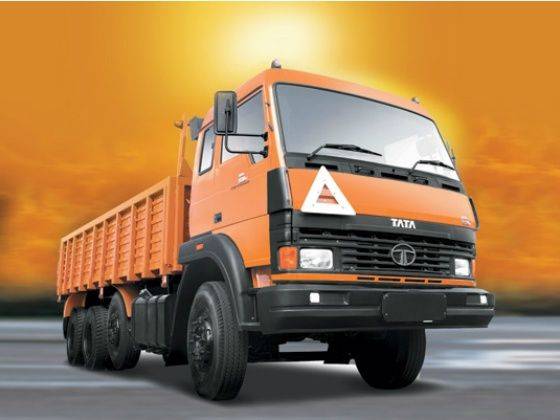 Commercial vehicle manufacturers are shifting their production base to minimise losses as 22 straight months of decline in the domestic market have forced them to restructure their operations.
Tata Motors has planned to shift its two most popular truck models — 2518 & 3118 — which are the highest-selling models from their older Lucknow plant in Uttar Pradesh to Uttrakhand to improve their margins by availing the higher excise benefits.
The company has taken these steps to curtail its losses from depleting demand that has seen the longest streak of 22 months till November, when sales for bigger trucks and buses dipped 34 per cent to 11,533 units over the last year.
According to sources in the industry the company has been finding it difficult to compete in the domestic market without fiscal incentives coming from the Uttar Pradesh state government. Sources said that incentives were promised to Tata Motors to continue and expand production at their Lucknow plant, but failure from the state government machinery has compelled the company to shift production of these strategic models in order to remain competitive.
When reached for a reaction on these developments, a senior company executive said, "Tata Motors, Lucknow continues to be one of our most strategic manufacturing locations. However, like most large manufacturing companies, we continue to look at best practices and ways to optimise our various manufacturing locations. As a normal business process, these are usually dynamic policies and decisions, constantly evolving to meet business needs of the company."
Tata Motors currently avails higher excise benefits from Uttrakhand government, which is already extending excise duty benefits (as per the central package for hill states). One of its largest facilities, the Pantnagar plant, started in 2007 is spread over 953 acres and also includes 337 acres occupied by its vendors and suppliers. Its fourth plant, after Jamshedpur, Pune and Lucknow for the CV range, was primarily set up for its minitruck Ace and the passenger carrier Magic (based on the same Ace platform).
Analysts tracking the market say that it is a very bold step to mitigate the overall risk of its depleting domestic CV demand. "The arrangement can prove to be a direct complement towards optimal resource utilisation for better operational efficiency. Apart from that, it may help the OEM making their value chain more competent due to increased bargaining power with supplier for the larger Pantnagar plant. Besides, the company will also be eligible to get the higher excise benefit on these products, rendered by the hill state," says Amit Kaushik, principal analyst, autos for HS Automotive, a global consultancy service.
Besides, Tata Motors has also decided to partly shift in a phased manner the production of low-floor bus range made under the Tata Marcopolo joint venture from Lucknow to its new bus plant at Dharwad in Karnataka on the same lines to avail higher tax benefits. The commercial vehicle industry has been facing its longest drought of sales with the decline streak continuing for the past 22 months.
All major players like Tata Motors, Ashok Leyland and Eicher Motors are struggling to operate as slowing economy has eroded demand across India. Medium and heavy trucks and buses sales fell 27 per cent to 1.31 lakh units in April-November period after the segment shrank 23 per cent to 2.68 lakh units in the previous fiscal year.