Mini MUVs for India?
Apr 30, 2013
Views : 50033
---
Could the sub 4 meter segment of vehicles be at the helm of starting a new revolution in the automotive industry without really knowing it?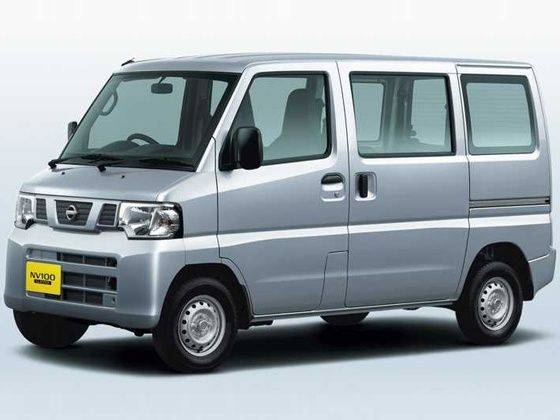 A comfortable vehicle with a decent fit and finish, creature comforts, excellent mileage all at a low price would pretty much define what most Indians want from their choice in mode of transport. While we have joked about it and made snide comments in the past, there actually could be some merit in this line of thought; especially while contemplating a vehicle for the masses.
According to the Automotive Mission Plan 2016, India was set on a road to become a small car manufacturing hub. Along the journey we haven't witnessed the exact level of support from the government, however they did take one stand out decision in defining a small car, which has the potential to play a large role not just in India but on the global level; especially when you consider rising fuel costs and increasing congestion on our roads.
*Image for representational purpose only
The sub 4 meter in length vehicle is now taking on a role of its own and isn't just limited to hatchbacks as once thought. What started out as just a premium hatch segment has now witnessed the advent of compact sedans and micro SUVs. A single segment to offer such a wide gamut of products is just what the doctor ordered for the Indian market and as customers are already able to choose from a variety of body styles, manufacturers should also consider increasing their government stipulated sub 4 meter portfolio to usher in a line of micro MUVs or Ultra minivans.
The very construction of a van allows for great interior space and lets not forget the success of the little Maruti Omni; an eight-seater powered by an 796cc engine! While its time has passed, there is scope to reinvent that segment with a more robust vehicle that could be powered by a 1.3 or a 1.5 litre diesel engine or a 1.2 litre petrol engine. Such a vehicle would offer more space, better luggage space, great mileage and if need be even seat up to 7-8 people.
While the entry level MUV segment is heating up in India with the advent of the Maruti Suzuki Ertiga, Nissan Evalia and now the Chevrolet Enjoy, manufacturers ought to take a look at the compact MUV segment as well, for the potential that lies in offering a fully loaded diesel MUV at Rs 6.00-7.50 lakh is tremendous. After all, an MUV would offer the best in terms of seating space compared to other vehicles in the sub 4 meter segment, it could come packed with goodies similar to some of the high end hatches in the segment and offer more space on board to carry luggage or people thanks to the versatile nature of such vehicles.
No doubt the automobile manufacturers will have to look at the sub 4 meter segment in a holistic manner but having a healthy portfolio ranging from a large premium hatch to compact sedans, micro SUVs and ultra minivans could definitely trigger a revolution here in India and who knows maybe even expand to global markets!
Also read: Mini SUVs for India?