Choosing a Car Cover
Jun 27, 2014
Views : 30427
---
Buying a good car cover can protect your car from paint fade, scratches and bird droppings. Find out more...

Don't you hate it when a random crow decides to treat your freshly cleaned car as it's private bathroom? Don't you hate it when your car has a layer of leaves, twigs and dust? What about the millions of little berries and fruits that fall on your car staining the paint bad enough to require a professional polish? Well, most of these issues can be sorted out by using a car cover. Here are some things to remember while choosing one for your car:
Always buy a snug fitting cover
Gone are the days when manufacturers made individual car covers for each and every model. Today, in India, there are general cover sizes i.e. A, B, C, etc. that you can use to cover your car. An 'A' sized cover is usually for small hatchbacks like the Maruti Alto and Hyundai Eon and so forth. The packaging of the cover will usually have a list of cars that the cover will fit. If you drive something slightly uncommon, make sure you buy a cover that corresponds to the nearest size.
Tying the cover down
Usually, a car cover will have only one central strap with a clip buckle. If you park your car in an enclosed garage, this would usually be enough. If though like most of us you park your car on the road, you need more tie-down points. The easiest way to tie down your car's cover is to buy shoelaces of different colours and poking them through the cover to make new tie down points. The easiest places to tie your cover down are usually your car's wheels and tow hooks. Using colour-coded shoelaces also helps you quickly identify the left-right and front-back sides of your cover.
Never use a cover in the rain
Using a car cover is the worst thing you can do to your car in the rain. Rainwater usually ends up seeping between the car cover and the body and mixes with dust. After the rain stops and water dissipates, the cover, due to the dust sediments will end up sticking to your car and will more often than not end up ruining your car paint's protective clear coat. In certain cases, especially with older cars, there have been cases where owners have had to completely repaint their cars due to this phenomenon.
Dust your cover at least once a week
A car cover forms a layer between your car and the dusty environment. That said, a car cover must be dusted at least once in a week to make sure no residual dust seeps through the cover and onto the body. The best way to do this is to take the help of a friend, grab each end of the cover and give it a nice shake about. The sheer volume of dust on the cover will shock you.
Never use a thick tarpaulin cover
It is always preferable to use a thin cloth or synthetic cover as compared to a tougher plastic one even though the plastic cover might protect better. This is because the thicker covers can cause micro scratches in your car's paint when ruffled around in the wind.
See what our community has to say!
NEW
India's largest automotive community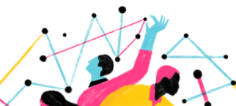 4 Offers Available