Things to keep in mind while buying a used car
---
Although a second-hand car is a good option to consider for those with limited budget and does not want to spend on a new car, but there are a lot of things that one needs to keep in mind before purchasing a used car

Check for any form of bodily damage. With the kind of traffic in India, tiny scratches on the body can be discounted but check for any major dents or rust on the body that give way to the bad condition of the car. If all is well from the outside, you can step into the car to see the insides. Make sure you move the mats to check for any form of holes or rusting. It is now time for you to take the wheel for a spin. It is advisable to take a car mechanic when you go for a test drive; if possible, even let the mechanic driver the car so that he will be able to advice you on the condition of the engine.
When driving the car, do not turn the music system on and listen carefully to now if the engine sounds suspicious. Also, keep your ears open for any kind of rattling from the body. Drive through a relatively bad patch of road to know the condition of the suspension. Once you have judged the condition of what's below the hood, you can now turn on the music system to know if it functions alright. While you are at it, also check for all other electronic equipment on the car, like the air conditioner, windshield wipers etc. You can also pop the hood open to check the condition of the engine.
The second most important thing to check before buying a used car is its paperwork. Paperwork speaks a lot about what the car has gone through. The RC book, tax invoice, registration, PUC should be in place. Lastly, glance through the insurance papers to see if the vehicle has been claimed for accident damage in the past.
Once you are convinced about the condition of the car, you can start negotiating on its price. Follow the link to know points on which you can bargain while buying a used car.
See what our community has to say!
NEW
India's largest automotive community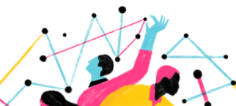 4 Offers Available