There are certain bikes that you fall in love with the very first time you see it, some others are perfect examples of how you can grow over the way a bike looks, and lastly there are some bike that are seen so often on the road, that they always need a makeover. The Yamaha FZ series is a perfect example of the same.
Vibrant new colours, funky looking graphics, and refurbished logos form the crux of the Yamaha makeover. To sweeten the deal the new look will be complimented by an aggressive media campaign featuring Bollywood star John Abraham.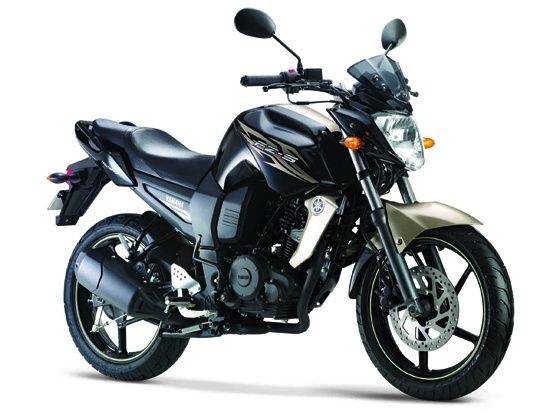 The new Colour of Yamaha FZ-S - Golden Streak
This new look and colours were not selected by the bike designer's child when he was asked to colour the bike in his colouring book. In fact, after an intense research on customer preferences on colour combinations a final verdict of four colours for the FZ-S was derived - Golden Streak, Competition White, Black Cyber Green and Yellow Streak. Even the faired-twin of the FZ-S, the Fazer, will see new colours like competition White, Black Cyber Green, Midnight Black and Lava Red. Midnight Black and Lava Red colours will be seen on the FZ.
The new bikes will retain the signature styling that Yamaha takes pride in while it gets a variety of new colours but bringing more change the FZ family will also have a kick start option.
The Japanese two-wheeler manufacturer has priced the FZ, FZ-S and he Fazer at Rs. 67000, Rs. 69000 and Rs. 74000 respectively (Ex-showroom Delhi).