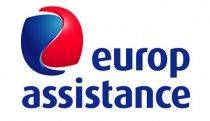 After marking a strong footprint globally, Voxtel Telecom - a part of US $ 500 Million Telecom giant of UK based BEIL (Binatone Electronics International Limited) Group, forayed into USD 18 Billion (Rs 70,000 crore) Indian Telecom equipment market with much awaited high performance GPS based Personal Navigation Devices and VoIP Internet Phones.
Addressing a Press Conference here Mr. Dino Lalvani, Chief Executive Officer, Voxtel Telecom said, "India is emerging as a dynamic market for advanced technology products, especially in the backdrop of robust growth in the Telecom, Retail & Automobile sector. Voxtel wants to be at the forefront at this juncture by providing the Indian consumers the latest in design and technology and to start with we are offering a gamut of advanced technology products which includes Digital Cordless Phones, VoIP Phones and high performance GPS Personal Navigation Devices (PND)"
Sharing India marketing plans Mr Sat Murthi, International Sales Director, Voxtel Telecom said, "Voxtel plans to spend US$5 million in its brand building and expansion of its network to appoint 75 distributors & 7000 dealers by the end of year 2008. To further speed up its marketing operations, Voxtel has already entered into strategic tie-ups with all the major retail chains and Telecom operators across India."
"The company is targeting a sales revenue of over US $ 100 million by the end of year 2008 through its wide range of telecom and personal navigation products and with enhanced market reach and penetration, the sales would double by the end of year 2010." Added Mr Sat Murthi.
Spearheading the GPS PND division of Voxtel, Mr Shyam Sunder noted, "India with its exploding car population aided by rapid urbanization, needs Personal Navigation solutions and Voxtel will lead the way. This market requires innovative approaches in product marketing and distribution and we are in the process of setting up these" observed Shyam.