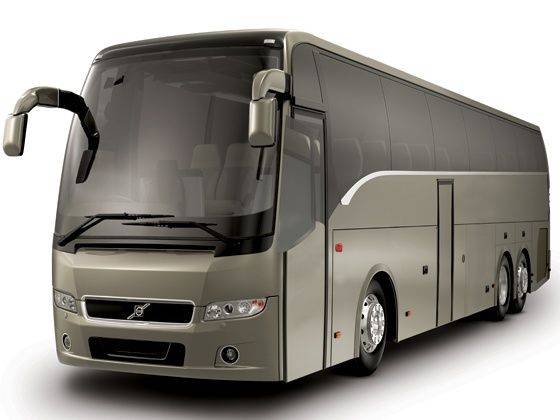 Swedish bus maker AB Volvo plans to launch a new 'value brand' in the Indian market as part of a global strategy to make the country its manufacturing hub for emerging markets, a top executive said. "We will debut a new global brand for our buses as part of our dual-brand strategy to take up a larger role in the Indian bus market," Hakan Karlsson, acting president of Volvo Bus Corporation, told ET.
"This new value segment brand would cater to the larger segment of passengers in Indian and other emerging markets and start rolling from our Bangalore facility by early 2014."
For India, which is the world's largest bus market with over 50,000 units sold every year, the company has also announced fresh investments of 400 crore that would go into capacity expansion, research and development and new product development.
Volvo has already expanded its bus plant with the establishment of a larger warehouse, new paint shop, technical training centre and a new chassis line. It has doubled its annual production capacity to 1,500-1,700 buses from 800 units earlier, and plans to take it to around 5,000 units a year by 2015-16.
"These new initiatives would keep Volvo on course of its business plan to have a $1-billion turnover in India," Karlsson said. "Besides catering to the domestic market, we would also export this new 'made in India' brand buses to strategic overseas markets like Latin America, Africa and Asia."
To expand its presence in the country, the company has also launched Volvo 9100 coach for routes that cater specially to tier-II and -III cities.
"We have been a premium bus maker and our entry into the value segment would help us to leverage the Volvo brand for a superior travelling experience in India. The new brand would offer the same higher passenger comforts, but would be priced closer to the traditional segments that form a larger chunk of the Indian market," said Akash Passey, chairman of the board of Volvo Buses in India.
Also read: Volvo's new Transporters game is fun & educational