Born Prince William Arthur Philip Louis Windsor, on June 21, 1982, the eldest son of Diana, Princess of Wales, and Charles, Prince of Wales, this future King of England seems to have a fondness for super-luxury cars just like his father, mother, uncles, and grand-parents. We give you a sneak-peak into his collection of cars: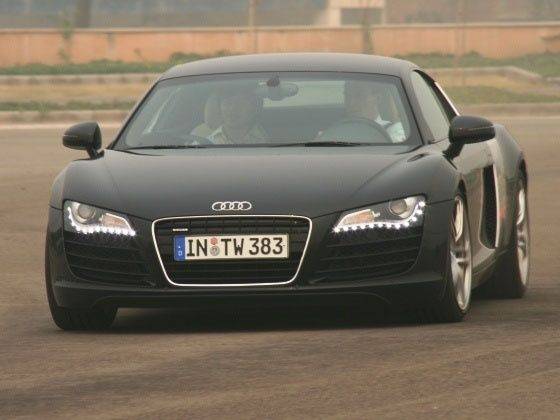 Audi R8: A legend in its own right, the Audi R8 is a true blue supercar that is amazing to drive. Fitted with a mid mounted 4.2 litre FSI engine that churns out 420 PS @ 7800rpm and a gut wrenching torque figure of 430Nm @ 4,500-6,000rpm, this beast is seriously a track machine designed to drive on the road. Apart from this spectacular car, Prince William unlike his father who had a bundle of Aston Martins, has a collection of Audi cars such as the S4, A5 Coupe, Cabriolet along with a few other valuable possessions of Prince Williams.

Jaguar XJ: With its unique design and stellar performance, this Jaguar has surely impressed royalty. The XJ reflects a vision that defies preconceptions and transforms the idea of luxury. It is a blend of stunning design, intuitive technology and innovative thinking and is a contemporary luxury car that is beautiful, exhilarating and sustainable too.


Volkswagen Golf: Among the many stunning cars, Prince William also owns the legendary hatchback, the Volkswagen Golf. Under the bonnet, there's a frugal 1.6-litre common-rail diesel unit producing 104bhp and 250Nm of torque.
Vauxhall Omega: The ride and handling of the car are superb and it feels as if it's been built to last. There's a range of four and six-cylinder engines that power the Omega plus a few diesels including a BMW-sourced 2.5 TD.
MG ZR: In terms of all-round spec, the MG ZR isn't at all bad. It has sportier suspension and wider tyres than the Rover 25. The steering is well weighted and precise and the well-shaped sports seats hold front passengers firmly.
The list of cars he owns doesn't end here; the space is too limited to complete it. So, coming back to their wedding, it surely seems some serious work has gone on behind-the-scenes to transform the Home Counties girl into a credible Princess; for we now have a very regal Kate Middleton that has emerged on her wedding day. We wish the royal couple good luck for their future!