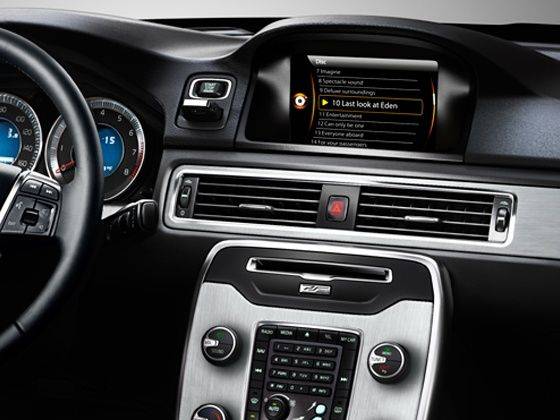 Volvo Car Corporation has chosen Mitsubishi Electric Corporation as a partner for developing advanced infotainment systems that will be fitted on all Volvo vehicles from November 2013 onwards. These next-generation automotive infotainment systems will feature leading technology to cater to the needs of Volvo customers.
Volvo aims to spearhead the development of cutting edge connectivity features for its cars. Mitsubishi Electric, the main supplier for the overall product, will supply the central module.
"We are very happy to have Mitsubishi Electric Corporation as a partner. Their world leading knowledge and experience will bring the infotainment system in our cars up to an entirely new level," said Stefan Jacoby, President and CEO of Volvo Car Corporation.
Mitsubishi Electric Corporation is one of the core companies of the Mitsubishi Group and has a massive range of electric products for many industries. Mitsubishi Electric has a host of in-car audio systems, vehicle navigation systems and rear seat entertainment systems.
Mitsubishi Electric has been supplying Volvo with car audio systems, navigation systems and infotainment systems for over 40 years.
"We are looking forward to further co-operation with Volvo," said Yutaka Ohashi, Group President of Mitsubishi Electric's automotive equipment. "As we expand our partnership, we look forward to developing advanced infotainment systems that offer Volvo car owners highly intuitive access to information and entertainment."
Mitsubishi Electric's excellent track record for developing new technology and delivering on time as well as providing strong solutions have been major factors for Volvo Car Corporation's decision.
Volvo had developed its 'Sensus' brand, an interface that promotes instinctive communication with the car by connecting it to the driver's digital requirements. Sensus was developed as an all-in-one infotainment system that brings together a host of features and information such as navigation with real-time traffic information and a host of other features that control a vehicle's safety and convenience features.
Mitsubishi Electric will be charging the infotainment system with intelligent content that will make the system easier to operate along with intuitive access to support, information and entertainment.