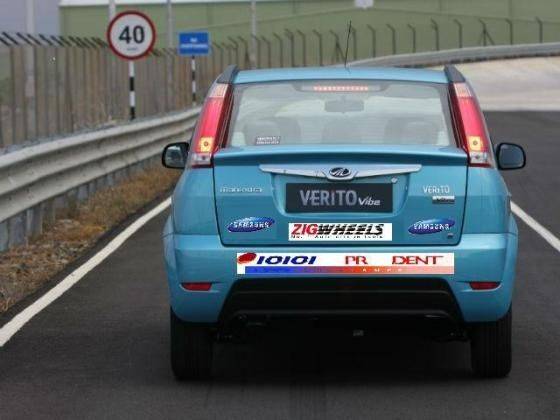 * Image for representational purpose only
While the automobile industry is in a slump currently, the situation has offered a silver lining to Pune based company-Dreamers Media and Advertising as they look at capitalizing on the slowdown by offering a unique car purchase proposal to potential car owners.
Essentially any potential car owner can contact Dreamers Media and Advertising at the time of making their purchase. The vehicle, which will be fully owned by the buyer, will then be fitted with a GPS system and approximately 60 per cent of the car will be covered in advertising and in exchange Dreamers Media and Advertising will pay the EMI for the vehicle for three years!
Now, what's the catch, apart from having to drive around a billboard? Well, firstly the on-road price of the car shouldn't exceed Rs 6,00,000/-, the buyer must make at least at 25 per cent down payment and finally the car has to be driven for a minimum of 1500 kilometers every month. That's not such a bad deal for those looking for a small car to tool around in, however getting past the stigma of having advertisements all over your car might take some getting used to. The company also mentioned that second hand cars can also be availed through this program.
In the first phase of this program, Dreamers Media and Advertising are looking at targeting Delhi, Mumbai and Pune and achieving a conversion of at least 15,000 customers this year. In the next year the company is bullish about converting over 1,00,000 customers on this unique program while expanding their reach nationwide.
In order to provide maximum visibility to the advertiser, the cars under this program will be monitored through a GPS device that will keep tabs on how much the vehicle is being driven every month. In the event of the mileage being too low, the owner might be penalized. Further to that, routine random checks will be conducted to ensure that the vinyl advertising has not been tampered with.
While we have seen such advertising on taxis in the past, this is the first time that such an idea is being extended to the private car segment. No doubt, such an offer does come with a mixed bag of emotions but judging by the fact that the sheer amount of savings over three years might be too much to ignore for many a car buyer I feel we are destined to see numerous cars in the city being used as moving billboards in the near future.