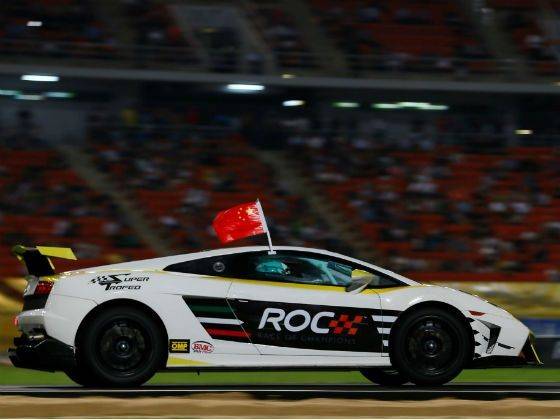 The Lamborghini Gallardo Super Trofeo race car featured for the first time in the Race of Champions 2012 edition at the Rajamangala Stadium in Bangkok. The other featured cars were the Audi R8 LMS, Volkswagen Scirocco, KTM X-bow, Toyota GT 86 and the ROC buggy.
The Gallardo Super Trofeo was developed in 2009 to compete in the Lamborghini Blancpain Super Trofeo Series, the only one-make four-wheel drive series in the world. It has completed four seasons in Europe and its first season in Asia this year. The series has been confirmed for a 2013 season in Europe, Asia and the USA with an upgraded aerodynamic kit for the car.
The Lamborghini Gallardo Super Trofeo sported a special yellow and red design at the 2012 Race of the Champions and was driven by reigning Formula One World Champion Sebastian Vettel among others. Lamborghini's Racing Bull was driven by Champion of Champions Romain Grosjean at its 2012 Race of Champions debut.