Getting Into A Styrian State Of Mind
---
Austria is history for Jehan Daruvala, on to Styria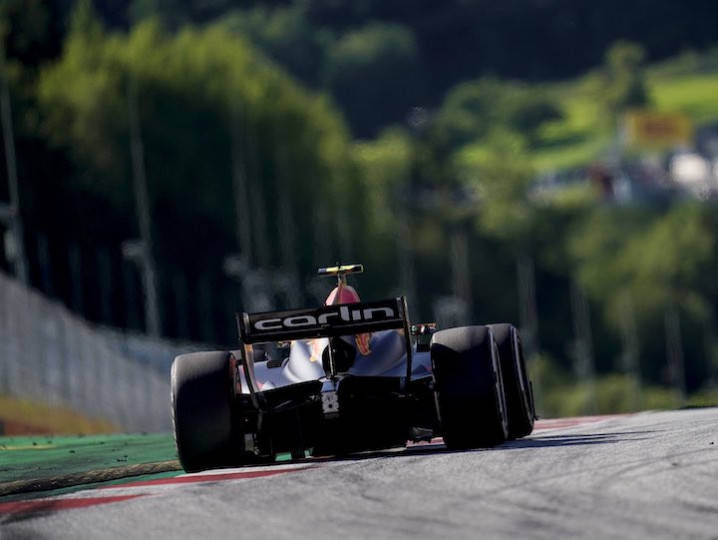 You know how after something doesn't go your way and you can't wait to take another crack at it? Well, the only Indian racing driver in the FIA Formula 2 Championship - F1's official feeder series - is getting a chance to make amends this weekend.
The 2020 F1 season finally commenced with last Sunday's Austrian Grand Prix at the Red Bull Ring in Spielberg. It was the first of eight confirmed rounds of the season and F2 (as well as Formula 3) will feature as support events.

This weekend, we move on to the second round of the season at the very same venue, but it isn't the Austrian GP. That chapter has closed as we look ahead to the Styrian Grand Prix, named after the state in Austria where the city of Spielberg is located.
As far as Jehan Daruvala is concerned, Austria is history, as is his less than stellar start to his rookie season in F2. The 21-year-old from Mumbai started the last round well enough by qualifying sixth for the feature race. However, a 12th place finish in the feature race and then 16th in the sprint race made it a weekend to forget.
That is exactly what Daruvala has done as he looks forward to getting a second chance at the Red Bull Ring this weekend. "There really weren't any emotions for me when I got back in the car," Daruvala told Zigwheels. "Honestly I was just really happy to get back to racing."
In some ways, just the fact that we had a full weekend of racing on Sunday is a victory in itself for Daruvala and the other 21 F2 drivers, given that there is a global pandemic going on. Not that he is using that as an excuse for messy racing where he flat-spotted a tyre in the feature race and then sent Luca Ghiotto off the track after punting him from behind in the sprint race. Daruvala was on the receiving end in the feature race when his Carlin teammate, Yuki Tsunoda, tagged the Indian from behind and spun him around.

Ultimately neither driver - both F2 rookies - came away with any points and Daruvala isn't making any excuses regarding his preparation. "I was as prepared as I could be," said Daruvala. "I was in England for over a month before the season began and visited the Carlin factory a couple of times.
"I even visited the Red Bull Racing factory for some sim work and there was nothing lacking in terms of my physical fitness either."

The last time Daruvala had driven his F2 car before last Friday's opening practice session was in late February in Bahrain. Now he is starting the season with three consecutive race weekends as after this Sunday, the championship moves to Hungary for July 17-19. Seems like good things not only come to those who wait, but also come all at once!
Add Your Comments