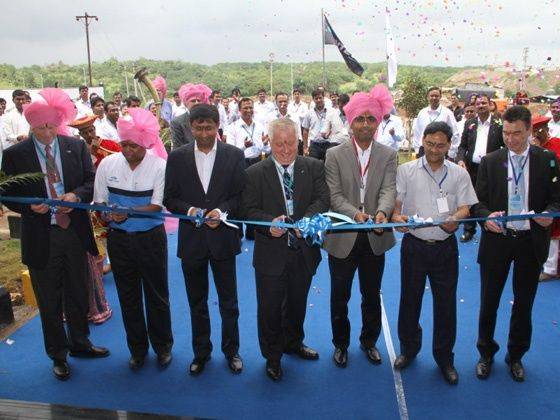 Pune's reputation as a high-end auto manufacturing center continues to attract more economic investment with Michigan based auto component manufacturer Inteva now further expanding its Chakan operations with the inauguration of a new Closure Systems and Motors manufacturing facility, the opening ceremony for which was attended by customers, suppliers and government officials.
The newly-constructed 72,000 square-foot facility now part of the Pune Plant Operations includes manufacturing lines for door latches, window regulators and motors, with in-process testing capabilities, plus open floor space to accommodate business growth.
Speaking at the inauguration of the new facility near Pune, Inteva President and CEO Lon Offenbacher said "The Indian market is of significant importance to our global growth strategy. The new Inteva Pune facility, which more than doubles our manufacturing presence in this region, reflects our commitment to serve our growing base of customers."
Operational since 2008, the Inteva ISO14001 certified component manufacturing plant is designed to accommodate organic growth and has the potential for future expansion up to an additional 35,000 square feet into the firms other product lines that include Interior Systems and Roof Systems.
Besides its production facility that churns out over 5 million automobile parts annually, Inteva has a technical center in Bangalore employing approximately 150 engineers. The Bangalore Technical Center has been in operation since 1997 supporting the company's business both in India and overseas. In India, Inteva's key clientele include the likes of Ford, Volkswagen, Tata, Hyundai and Mahindra.