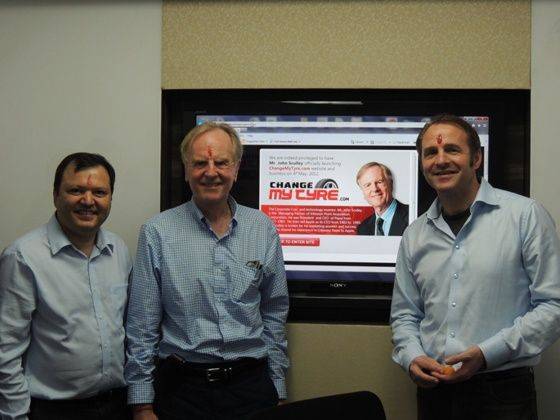 Car buyers across the globe have hugely benefited from the e-commerce platform, which continues to gain momentum in web friendly markets. While researching on automobiles, paying your monthly EMIs', searching for good deals on second hand car & bikes and even purchasing spare parts and accessories are all now quite popular online trends, here in India the possibility of finding the right tyre for your car on the web has been an unconsidered proposition; at least until now.



India recently got its first ever online Tyre store, ChangeMyTyre.com, a company that will sell tyres online with deliveries across all major cities. CEO and Co- founder of Changemytyre.com, Neeraj Chauhan has established this digital tyre purchase portal with the objective of bringing choice, transparency and convenience to the tyre buying process in India.
Inaugurated in Gurgaon by John Sculley, Managing Partner of Inflexionpoint Acquisition Corporation, Ex CEO of Pepsi and Ex CEO of Apple, ChangeMyTyre.com will begin by offering Passenger Car Radials, and later plans to start selling tyres of different vehicle types and also certain accessories like alloy wheels etc in coming months. Starting with NCR the company is rolling out a network of fitment centres, where the ChangeMyTyre.com customers can go and get their tyres professionally installed. It currently has 8 fitment centres in NCR and plans to have 40 fitment centres in 7 cities in the next 3 months.



Speaking on the occasion Mr. Neeraj Chauhan, CEO and Co- founder of Changemytyre.com, said "Today a consumer has a wide choice of tyres to choose from but ends up buying a tyre which a dealer wants to sell. ChangeMyTyre.com is the first tyre ecommerce website in India and we hope to evolve as the must visit place for consumers while making their tyre purchase decision and for auto enthusiasts to keep track of new products and technologies related to tyres".



John Sculley congratulated the team for being a part of such an exciting start up which hopefully will rewrite the rules of selling tyres in India. He said he was also impressed with the customer friendly layout and design of the site.