Indian F1 GP track named Buddh International Circuit
---
The Jaypee Group has been hard at work to create the venue for the inaugural F1 grand prix, and has now unveiled the name and logo for the circuit. Ticket sales begin in June!
For all motorsport fans who have been eager to head to Delhi for the inaugural Indian F1 GP, there is now a name for their destination. Jaypee Sports International has announced that the circuit will be called Buddh International Circuit, and has unveiled the logo for the circuit too. The swoopy heart shaped logo has characters of speed, and also incorporates colours of the Indian tricolor in it.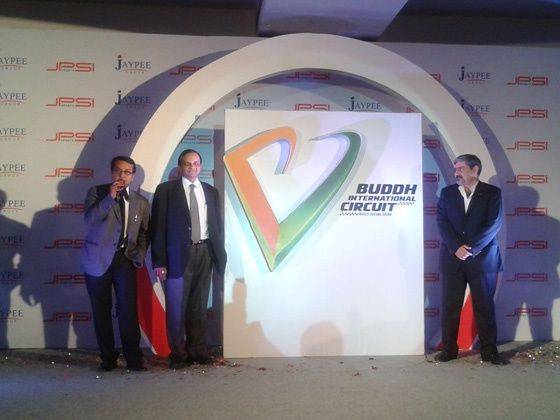 Work is underway at a staggering pace on the outskirts of Greater Noida in order to set up the 5.14km state of the art racing track. The circuit is expected to be homologated by July, and construction is on track for the inaugural Indian F1 grand prix on October 30, 2011. Spokespersons told ZigWheels that they are expecting 1,00,000 spectators for the grand prix, and the circuit facilities have been planned to accommodate this rush with ease. The main grandstand itself is capable of seating 30,000 viewers.
Special plans for the big weekend have also been announced. These include ticket sales which will begin in June, and special feeder coaches from the major metro stations in Delhi to the circuit. The Traffic Police is also being kept in the loop to plan for the excessive traffic influx that is expected on the weekend.
Designed by the renowned German architect and racetrack designer, Herman Tilke, who also happens to be the man behind tracks such as Malaysia, Bahrain, China, Turkey, Indonesia, and UAE to name a few, the Indian circuit is touted to be one of the fastest circuits. Highlights include a long straight with a small dip, a long corner where the cars can drive at speeds in excess of 250km/h as well as a blind curve created by elevation changes. The track also features wide stretches to allow for overtaking and to ensure an entertaining race. Drivers who have tested the track on the simulators have said that it is one of the most exciting tracks and that they are looking forward to racing on it next year. Incidentally, the drivers have been able to complete a lap on the circuit in about 82 seconds while testing on the simulator, so it sure is a fast track!
The track has been designed keeping in mind other motorsport events as well, including MotoGP and World Superbike Championship events. Further to that the track will also feature a drift circuit, a karting circuit as well as smaller circuits for other motor sporting events. The Jaypee Group is keen on promoting motorsport in the country and is definitely looking at hosting numerous world-class events at this facility.