Skoda Makes Safety 'Lit' With Its Latest Patent
---
Skoda's latest patent features LEDs in the seat belt buckle which can glow or flash red, green, and white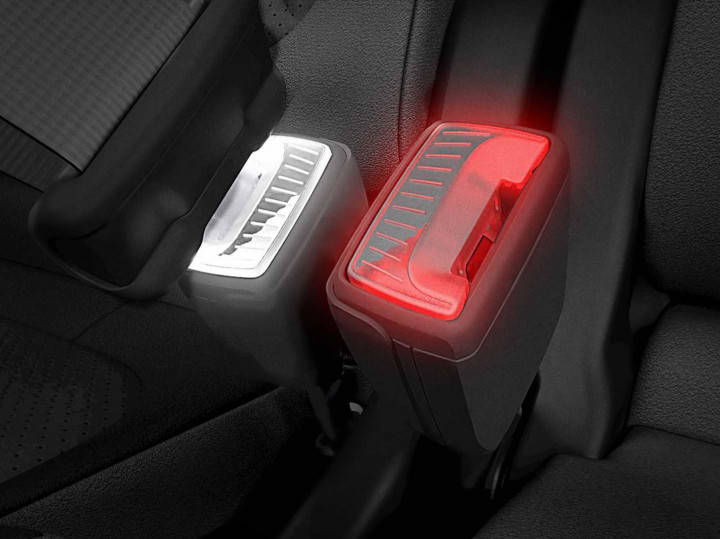 The LEDs will be placed in a transparent seat belt buckle.

Colour of the LEDs will change according to the status of the seat belt.

The buckle lights will come in two modes, glow and flash.
In an attempt to promote automotive safety and awareness, Skoda has filed a patent for illuminated seat belt buckles. The concept consists of a couple of LEDs placed inside the buckle which change colour depending on the status of the seat belt, also making it more noticeable.
The different colours include: white for when the seat is unoccupied, red if the seatbelt is not fastened, and green when the seatbelt is in place. This latest innovation is developed keeping in mind the safety of passengers, especially young family members, inside the cabin. The lights of the buckle can be set to flash to make it more noticeable.

There are various ways in which this newest patent can come handy. Parents can check if their kids are properly buckled in or not. Responsibility extends to adults too: a flashing buckle can bring their attention to their own belts being unbuckled.
Skoda is the first carmaker to file such a patent, but we can expect the rest to follow suit. This simple yet useful innovation will make a huge impact on safety inside cars. Volvo, when it introduced the three-point seat belt in 1959, left the patent open for everyone to use. This was done in order to make the safety feature a standard offering across all cars. Skoda can be expected to do the same. For now, the innovation is a concept with no fixed date on production.