Aw Shucks! The Hyundai-Apple Self-driving EV Isn't Happening
---
A disappointing development considering the hype it had started generating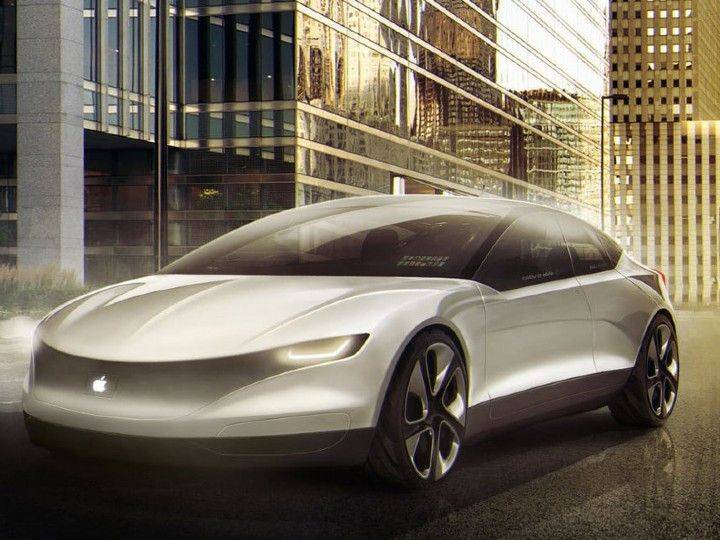 Concept renders used for representational purposes
The collaboration could have led to Apple cars utilising Hyundai's new Electric-Global Modular Platform for its EV.

Apple's self-driving electric vehicle will reportedly use a 'monocell' design for more active material inside the battery and longer range.

It is yet to be seen whether Apple will team up with a carmaker or develop its EV from the ground up.
Back in January 2021, reports emerged suggesting the Hyundai Motor Group was in early talks with Apple to co-develop a self-driving electric car for 2024. Unfortunately, that's not happening anymore. Hyundai has confirmed that it is no longer in talks with Apple for automotive projects.
In an earlier report in January, Hyundai had said, "We understand that Apple is in discussion with a variety of global automakers, including Hyundai Motor. As the discussion is at its early stage, nothing has been decided." This was followed up by an updated statement: "We've been receiving requests of potential co-operation from diverse companies regarding development of autonomous driving EVs, but no decisions have been made as discussions are in early stage."

Now, in the latest report, Hyundai has confirmed, "We are not having talks with Apple on developing autonomous vehicles." Essentially, squashing the reality of a Hyundai Apple autonomous EV. If this collaboration had gone through, Apple could potentially have had its cars built under Hyundai's recently introduced Electric-Global Modular Platform or E-GMP platform for EVs. This meant Apple could have managed the software and technology by itself.

Concept renders used for representational purposes
Apple's self-driving electric vehicle is reportedly set to utilise a 'monocell' design to bulk up the individual battery cells. This should help pack more active material inside the battery and provide longer range for the EV. A new chemistry for the battery called LFP, or lithium iron phosphate, is also claimed to be under consideration by the company. It is less likely to overheat and may be safer than other lithium-ion batteries.

With Hyundai out of the picture, it is yet to be known whether Apple will team up with a carmaker as a contract manufacturer to build the EV or make its vehicle from scratch.
See what our community has to say!
NEW
India's largest automotive community