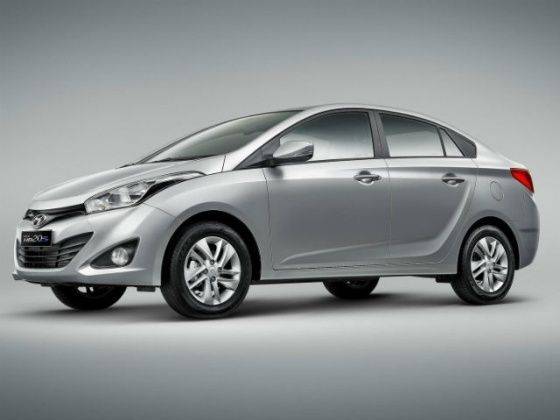 In the next two years, Korean auto major Hyundai Motor Co's Indian subsidiary will plug two critical gaps in its portfolio, first introducing a compact sedan in 2014 and then a mini sports utility vehicle in 2015.
A source in Hyundai Motor India Ltd confirmed that the parent company is working on a mini-SUV to take on Renault Duster and Ford EcoSport that have carved a descent share of the Indian market. On the anvil are two more vehicles, Nissan Terrano and Maruti Suzuki's production version of the concept XA Alpha.
"The mini-SUV segment has emerged as a powerful growth-driver in India. In the depressed market, it is the only segment that has shown growth. Unfortunately, we don't have a competing product. That is being addressed. A compact SUV is taking shape at the Hyundai design studio," he said.
The compact SUV will borrow style cues from big brother Santa Fe. The platform will be a new one. Hyundai hopes to price the vehicle at Rs 8-12 lakh, much lower than Santa Fe that has a sticker price of Rs 24.05-27.23 lakh.
While the compact SUV is expected to roll out around April 2015, a compact sedan will drive in a year earlier. HMIL is believed to be testing the sedan's prototypes developed on the just-introduced i10 Grand platform.
The saloon will be Hyundai's answer to Maruti Suzuki Swift Dzire and Honda maze that were developed from hatchbacks Swift and Brio. Earlier, Tata Motors had developed the Indigo CS on the Indica.
The Hyundai official said the sedan will not be just an addition of a boot to the i10 Grand but a car with a different personality and character. ""The sedan will sport Hyundai's fluidic design. The diesel engine will be more powerful,"" the source said. While the i10 Grand has a 1.1-litre diesel engine, the Grand saloon will have a 1.4-litre CRDi diesel engine that currently powers the i20.
Hyundai is currently hamstrung by the absence of an entry-level sedan, having phased out Accent. Its sedan range now starts at a steep Rs 7.49-11.79 lakh with Verna. The compact saloon is expected to be priced Rs 5-8 lakh.
HMIL senior GM and group head (marketing) Nalin Kapoor refused to comment on future products but acknowledged the need for a wider and more comprehensive portfolio to improve market share. In January-August 2013, Hyundai has upped its share by 1.6% to reach 20.4%. HMIL clocked sales of 4,32,623 units in these seven months, up from 4,25,345 in January-August 2012.
Also read: Hyundai Grand i10 : Special Coverage