Higher Penalties For Traffic Violators One Step Closer To Implementation
Jul 24, 2019
Views : 2783
---
Lok Sabha has cleared the 2019 Motor Vehicle Amendment Bill. Here is the list of changes along with the updated fines for violating traffic rules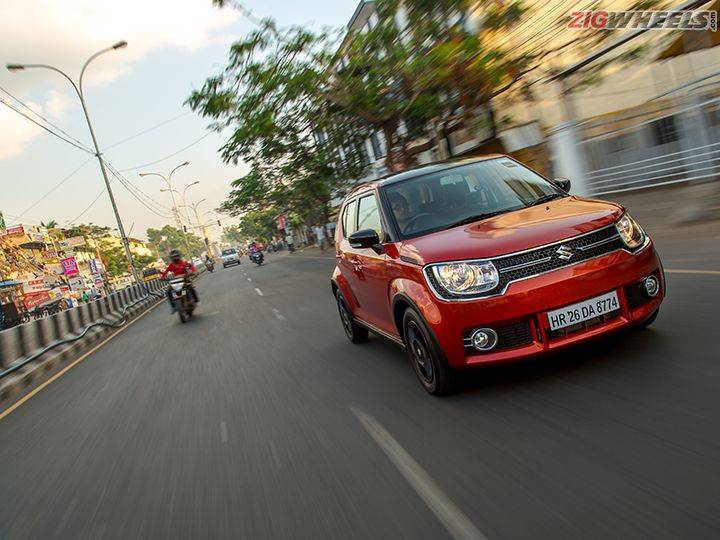 The bill includes increased compensation for hit-and-run cases.
The penalty for drunk driving has gone up from Rs 2,000 to Rs 15,000.
The government can also order for recall of motor vehicles if a defect is found.
The amended bill will now be presented before Rajya Sabha for approval.
The Lok Sabha has passed the 2019 Motor Vehicles Amendment Bill. This brings along with it various changes and revisions that will potentially result in drivers and riders paying more attention to the traffic laws of the country.. The most relevant of all these changes are the steeper penalties for not obeying traffic rules. The bill was passed by Om Birla, Speaker of the Lok Sabha, after a voice vote. However, it still has to be cleared by the Rajya Sabha before it comes into practice.

Back in 2017, the same bill was given a green signal by the Lok Sabha, but could not get through the Rajya Sabha. It remains to be seen if the bill goes through the same fate or is finally given the importance it deserves. Chances are more in favour of the bill this time around as it has the backing of Nitin Gadkari, the Union Minister for Road Transport and Highways.
List of fines (both existing and proposed) for violation of traffic rules:
| | | |
| --- | --- | --- |
| Offence | Existing Fine | Proposed Fine |
| Driving without a license | Rs 500 | Rs 5,000 |
| Over speeding | Rs 400 | Rs 2,000 for LMV and Rs 4,000 for medium and heavy vehicles. |
| Drunk driving | Rs 2,000 | |
| General offences | Rs 100 | Rs 500 |
| Riding without a helmet | Rs 100 | Rs 1,000 and suspension of driving license for 3 months |
| Driving without seatbelt | Rs 100 | Rs 1,000 |
| Not providing way for emergency vehicles | - | Rs 10,000 and imprisonment upto 6 months |
| Juvenile Offences | - | Guardian/ owner shall be deemed guilty Rs 25,000 with 3 years imprisonment. Juvenile to be tried under JJ Act. Registration of Motor Vehicle to be cancelled. |
| Overloading of passengers | - | |
| Overloading of two-wheelers | Rs 100 | Rs 2,000 and suspension of driving license for 3 months |
| Driving without insurance | Rs 1,000 | Rs 2,000 |

Other inclusions:
Compensation for hit-and-run cases:
The bill is proposing a new plan for the betterment of accident and hit-and-run victims. This proposal includes cashless treatment in hospitals during golden hour. The bill defines golden hour as the time period of up to one hour following an injury during which the likelihood of preventing death through prompt medical care is the highest. The bill also increased the compensation from Rs 25,000 to Rs 2 lakh in case of death and from Rs 12,500 to Rs 50,000, in case of grievous injury.

Section 134A (Good Samaritan):
This new section has been included in an attempt to change the masses' perception against the laws and various hassles followed by helping accident victims. According to the new section, a samaritan who's helping someone in need with good intentions shall not be liable for any civil or criminal action for any injury to or death of the victim of a victim involved in a motor vehicle.
Mandatory insurance:
A Motor Vehicle Accident Fund has been put forward to provide compulsory insurance cover for all road users in India. This will be used for the treatment of people injured in road accidents, compensation to representatives of a person who died as a result of a hit-and-run accident, compensation to a person grievously hurt in a hit-and-run accident, etc.

Recall of vehicles:
The bill gives complete authority to the central government to order for recall of motor vehicles if a defect in the vehicle may cause harm to the driver, damage the environment or any other road users. According to the bill, the manufacturer of the recalled vehicle will also be required to: reimburse the buyers for the full cost of the motor vehicle or replace the defective motor vehicle with another motor vehicle, or repair it.
National transport policy:
The bill also aims to establish a planning framework for road transport, develop a framework for grant of permits and specify priorities for transport system, establish a medium and long term planning framework for all forms of road transport, identify areas for the development of transport improvement infrastructure across India in consultation with the authorities and agencies.

It's high time that the bill gets through the hurdles and gets approved by the Rajya Sabha. Let's face the truth, India is a far cry from what you consider a safe place to drive or ride. The only way our roads can get safer is by strict implementation of traffic rules and this bill might just be the right start.
See what our community has to say!
NEW
India's largest automotive community