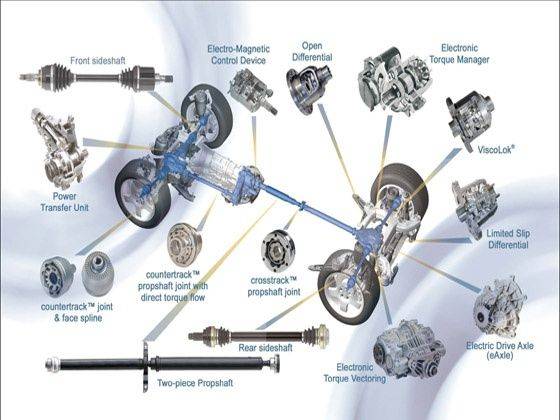 Seeing early potential in the Indian automotive market, automobile component manufacturer GKN Driveline set base in the country as early as the 1980's when it began manufacturing sideshafts for front-wheel-drive vehicles.
Since then, the leading CVJ (Constant Velocity Joints) Systems manufacturer in the country has invested heavily in its three existing plants now located at Faridabad, Dharuhera near Delhi and Oragadam near Chennai, all of which supply CVJ systems to their regional clients in India.
With a desire to provide easy access to its CVJ Systems and Trans Axle solution to its customers in the western part of the country, GKN Driveline has just opened a new 800 square-meter manufacturing facility in Pune, Maharashtra, which will have an annual production capacity of more than 600,000 CVJ Systems once fully operational in August 2012. The new facility in Pune is located within 30 kilometer of a number of GKN Driveline customers such as Tata Motors, FIAT, General Motors, Tata Motors and Renault.
Speaking about the opening of the new plant in Pune, Managing Director of GKN Driveline in India, Ravindra Ojha said, "The company's business in India has grown at an annual rate of more than 15 per cent over the past five years and we expect India to remain a high growth market for years to come."
GKN Driveline's product segments worldwide include CVJ Systems, AWD Systems, Trans Axle Solutions, and even eDrive Systems for modern day Hybrid and Electric vehicles that are increasingly becoming popular owing to their low emissions and frugal running costs.