Frankfurt 2015: Alfa Romeo Giulia Quadrifoglio makes debut
Sep 16, 2015
Views : 5655
---
The Alfa Romeo Giulia Quadrifoglio is powered by a 2.9-litre turbo petrol V6 engine, which produces 510PS and 600Nm of torque, resulting in a top speed of 307kph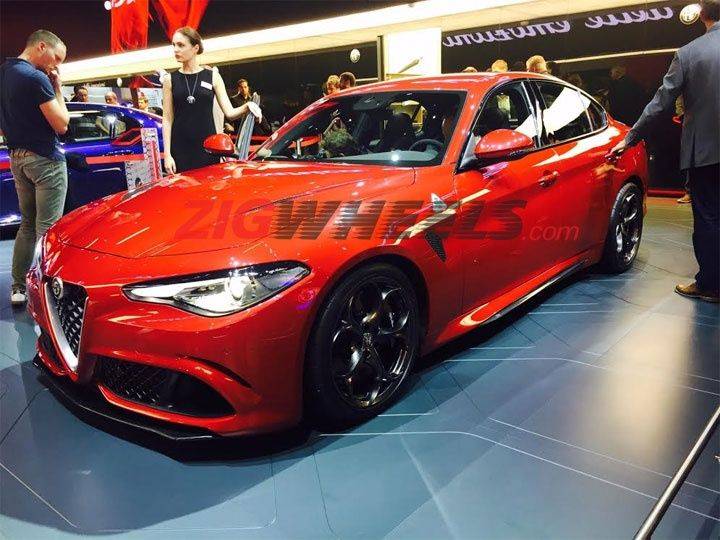 The all-new Alfa Romeo Giulia Quadrifoglio made its public debut at the Frankfurt International Motor Show.
The Alfa Romeo Giulia Quadrifoglio is built on an all-new, rear-wheel drive platform with an emphasis on light weight and agility. The sporty underpinnings of the new Giulia define its shape and strongly influence its design - a taut, muscular package dominated by its long bonnet, short overhangs, muscular haunches and the longest wheelbase in its class.

Simple, natural lines enhance its shape and proportions, while the surface is finished with elegance and restraint, exuding the purity and style one comes to expect of Italian design.
Under the bonnet of the Alfa Romeo Giulia Quadrifoglio, is an all-aluminium, 2.9-litre turbo petrol V6 engine, inspired by Ferrari technology and expertise, which produces 510PS and 600Nm of torque, resulting in a top speed of 307kph and a 0-100kph time of just 3.9 seconds.

All of the Alfa Romeo Giulia's state-of-the-art systems are governed by the Chassis Domain Control (CDC), a technology developed jointly with Magneti Marelli which acts like the car's 'brains' and coordinates all the on-board electronics. The system manages the action of the various features – Torque Vectoring, Active Aero Splitter, active suspension, brakes, steering and ESC system – according to the mode selected by the driver using the new Alfa DNA Pro.
Four driving configurations are available on the Alfa Romeo Giulia Quadrifoglio: Dynamic, Natural, Advanced Efficiency (a new energy efficiency mode) and, of course, Race on high performance versions.