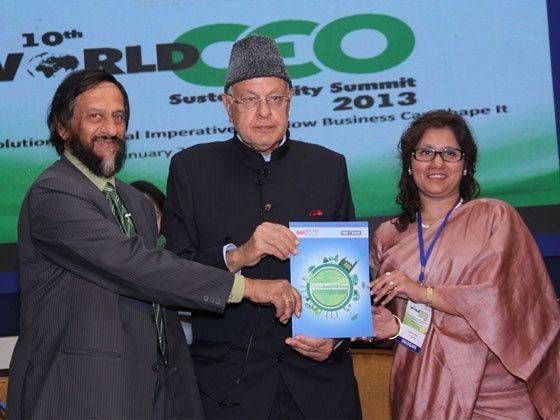 While vehicles with internal combustion engines (ICE) will continue to dominate sales in the Indian personal mobility market, electric vehicles have a considerable market opportunity in the two-wheeler segment. This is one among the many points raised in a newly released report 'Electric Vehicles: Challenges and Opportunities' released at the 10th World CEO Sustainability Summit in New Delhi on January 30, 2013
The report goes on to say that two-wheelers are used mostly for short distance travel, which is ideal for EV battery technology that allows limited range travel on a single charge. The significantly lower long-term running cost of two-wheeler EVs has already seen a 200 per cent jump in sales of these vehicles in our market. However, the recent removal of subsidies on two-wheeler EVs by the MNRE has resulted in a drop in sales of over 70 per cent. This goes on to show how sensitive the EV is to prices.
The report states that despite government subsidies, high fuel prices and informative advertising about the environmental virtues of going electric, sales of electric vehicles have not improved. This has taken place largely due to three reasons, adverse consumer perception about EVs, their high purchase cost, technological limitations and the lack of competition in the Indian EV market.
At present, the only EV sold in India is the Mahindra Reva. Competition triggers product innovation and the lack of it has resulted in the failure to establish a value and supply chain for EV components, batteries, charging points and competitive pricing.
Chassis design, range anxiety, concerns about battery longetivity, lack of charging infrastructure and high purchase price has discouraged potential customers from buying electric vehicles in India. Also, the fact that batteries have a limited life span and are expensive to replace does not encourage people to buy EVs.
Till the market dynamics change, EVs evolve as better rounded products and the government offers considerable subsidy, EV sales will continue to remain sparse in India.
Another obstacle on the path of EVs according to the paper are hybrid and hydrogen-powered eco-friendly vehicles. Various car makers have been manufacturing and selling hybrids across the world and the fact that the internal combustion engine can power the car when the battery runs out has made hybrids an obvious choice over EVs despite environmental concerns. Hydrogen vehicles although still in prototype stage are much like ICE vehicles as they have to be refuelled with hydrogen instead of fossil fuel, the upside being zero emissions and a simple operating system.
The report goes on to say that oil and gas majors are advocating biodiesel and hydrogen as future fuels as they will be able to leverage their refinery, logistics and refuelling infrastructure thereby sustaining their business model. The paper also goes on to state that their influence on ICE design, shaping OEM strategic decisions and government policies are also 'well known'.
On a concluding note, the study states that car makers would be wise to develop an alternative business model from ICE to EV rather than push a disruptive technology in a market that is not ready for it yet.
While the report, published by Yes Bank and TERI BSCD, has its fair points in place, it has to be kept in mind that batteries for EVs are tremendously expensive and need to be replaced after a stipulated number of charges. Of course, the paper suggests battery leasing and swap schemes and even EV lease schemes to reduce the upfront initial purchase price on EVs in the country. But till there is considerable demand for EVs, these business models may not hold much relevance.
The ICE-powered automobile has been chosen by people as a personal transport solution because of the freedom it gives people to go where they want and when they want. Keeping current battery technology in mind, until the EV can offer them the same peace of mind and long term running costs as ICE powered vehicles (which hydrogen and bio diesel does in certain places), it will not be able to become a mainstream transport solution for private or business use.