Bugatti Divo: A Rs 40 Crore Hypercar That Can Corner!
---
Besides the price tag, we are perked up as Bugatti is venturing into newer pastures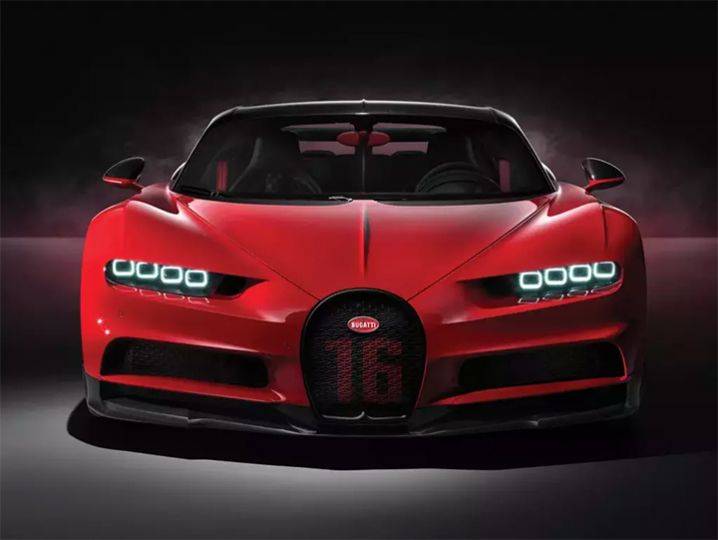 Chiron Sport pictured for reference
Ever since the Veyron was first launched in 2005, Bugatti's name has been linked with one thing, and one thing only - straight-line speed. And while Bugattis can take on corners well, agility isn't something one would use to describe them. But now, the French carmaker wants to change that. Called the Bugatti Divo, the hypercar will most likely be based on the Chiron and will be limited to just 40 units. It will be priced at €5 million (Rs 40,37,27,500.00 as of this very moment) and will be revealed on 24 August at "The Quail – A Motorsports Gathering" in California, USA.
Named after Albert Divo, the French racecar driver who won the Targa Florio mountain race twice for them in the Type 35, the new Bugatti Hypercar promises to be much better in corners than the previous two models. To achieve this, the Divo has shed even more weight over the Chiron, generates higher downforce and larger g-forces which make it more agile, and results in better handling. Bugatti even says that it will feature a new design, but we expect it to be along the lines of the Chiron.
It is likely to be more aggressively engineered than the Chiron Sport though. To put things into perspective, the Chiron Sport uses the same engine, makes the same power and reaches 100kmph in the same time as the Chiron, but is lighter, uses a stiffer suspension setup and is faster around a track than the Chiron. It uses an 8-litre, W16, 4 two-stage turbochargers and makes 1500PS of peak power.
This is exciting news as, until now, Bugatti had only focused on going fast in a straight line, and they have been the best at it. And now that they are making efforts to go fast around corners, we can only imagine how good the car will end up being.
Add Your Comments