Arvind Saxena resigns from Hyundai
Jul 23, 2012
Views : 6289
---
Company yet to announce replacement for Saxena, who served as director, marketing and sales, for seven years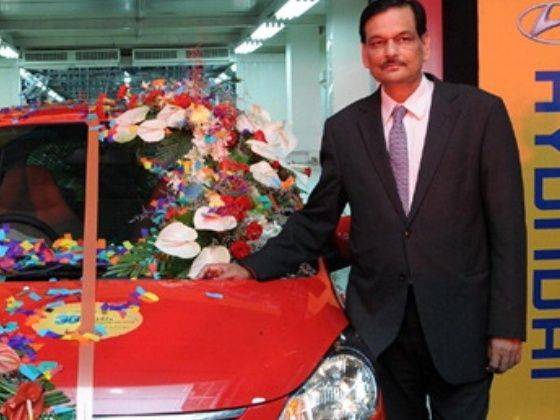 After serving for seven years with the Korean car maker Hyundai, Arvind Saxena has stepped down from the position of Director, Marketing and Sales. "I will always cherish the time I spent at HMIL. The organisation has been open to ideas and I have personally learnt a lot from the time spent at Hyundai Motor India. The company has a strong succession plan in place manned by very capable individuals who I am sure will take the company to the next level," he said. The company is yet to announce Arvind's replacement.


During his seven-year tenure, Arvind witnessed a healthy growth of the firm with two new launches in 2005 (Sonata Embera and Tucson) and Hyundai exporting its 2,00,000th car overseas, the most recent being the launch of the 2012 fludic Sonata based on Hyundai's fluidic design philosophy.
"Our association with Arvind has been mutually enriching. He has guided the company through the years and helped the company stay ahead. We wish him the very best for his future endeavours," said B S Seo, Managing Director, Hyundai India.


The company grew by 15.1 per cent during April-September 2005, selling 77,423 units and had the highest ever domestic sales in 2012 overtaking the largest Indian car maker, Maruti Suzuki India.


Currently, the company sells eight passenger vehicles in India, namely the Eon, Santro Xing, i10, i20, Accent, Verna, Sonata and Santa Fe.
Know more about the to-be-launched Hyundai Elantra in our drive story here.