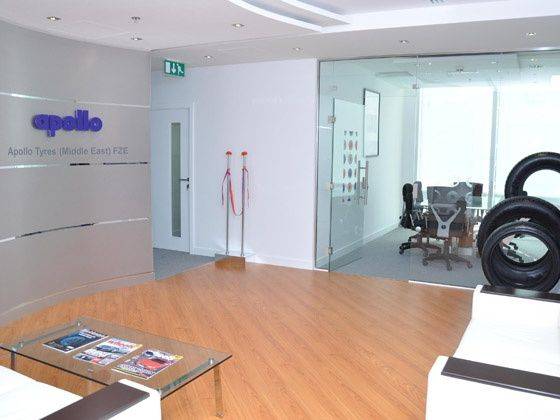 Being the world's largest free trade zone with strong financial systems and legislation, the Middle East has been one of Apollo Tyre's strongest export markets out of India. Strategically located with easy access to its 1.5 billion strong consumer base across key Asian and African markets, Apollo has now made an important first step in establishing Dubai as the hub of its operations in the Middle East.


The company already has a distribution network in the Middle East, spanning 14 countries and 23 Business Partners, which makes this new 2,000 square feet office located in the JAFZA Free Economic Zone an important base for the tyre maker in Dubai, and also its employees in Iran, Saudi Arabia and Turkey.


Explaining the strategy behind its steady expansion in the Middle East, Satish Sharma, Chief, India Operations, Apollo Tyres Ltd, said "The Middle East region has always been a natural extension of our markets in India. Our tyres have enjoyed a very high demand in the region, for years now. With an active sales and service team based here, we will now be able to provide our customers in the Middle East the service and operational excellence they deserve."
Apart from the space allotted for the main office area, the company has also taken up an expandable 10,000 square feet of warehousing space in the city to stock its tyres locally, so it can accelerate the tyre delivery timelines of its local customers.
The company's focus products in Dubai will be its entire range of passenger cars, 4x4 and sand application tyres, along with commercial vehicle tyres both cross ply and radial.


Apollo Tyres has already invested around US$ 2,50,000 in creating appropriate permanent infrastructure for its business needs in Dubai; and is projecting investments and expenses of around US$ 1.5 million on an annual level, starting this year.