A look at Vijay Mallya's car collection
---
Dr Vijay Mallya doesn't need any introduction! Call it his flamboyant lifestyle, his attitude towards like or his passion about 'having a good time this Bangalore-based billionaire businessman surely knows to live in style.
However very few people knows that apart from living a lavish lifestyle and owning a team in Formula one, this liquor baron has won trophies in professional car racing circuits and is a keen yachtsman and aviator. An avid car collection, Mallya has over 20 cars in his collection apart from his personal yatch, among others. Here we present to you some of the most fascinating collection this Rajya Sabha member has in his garage.... Take a look!

Rolls Royce- Silver Ghost
From Ferrari to Jaguars to BMWs to Rolls Royce, Mallya owns them all. And perhaps the most celebrated one is a 1913 Rolls Royce Silver Ghost. This particular car was sold new to a Dr. Johnsen in Sydney, Australia, and was fitted with a Vanden Plas body. Dr. Johnsen owned the car until his death and later passed on to many hands till Mallya bought this car a few years back.
Ensign Formula 1
This particular car was built for the 1977 season and raced by Patrick Tombay. The following year, the car was rented to drivers due to lack of sponsors for the team and was driven by Jackie Ickx, Nelson Piquet (his first drive in an F1), and Derick Daly (who also drove the car in the 1979 Belgium GP).
The car was purchased by Mr. Vijay Mallya early in the '80s and driven by him to wins in the 1981-1982 Indian G.P. and has remained as part of his collection since then.
Sunbeam World land speed record car

Built for Major Henry Segrave to attempt to gain the World land Speed Record, held by Malcolm Campbell in Bluebird at 150.76 mph. The flat sands of Southport were chosen for the attempt and on 16th march 1926, Segrave successfully took 'Tiger' to a record speed of 152.336 mph.
After the record run 'Tiger' was taken back to the Works where twin superchargers were fitted and it began its long racing career.
In July 1926, Segrave drove the car in the Spanish Grand Prix, unfortunately retiring whilst in 2nd place. In 1928, Kaye Don raced 'Tiger' and, over 3 seasons, broke 24 records, breaking the Brooklands' lap record on 3 occasions.
In 1932, Malcolm Campbell bought 'Tiger' and sister car 'Tigress' and continued to campaign the car at Brooklands and Shelsley Walsh and Brighton Speed Trials.

Alfa Romeo- Bucci special
This unique Alfa Romeo 2500S features a two-seater sports body, works by Nestor Salerno in Argentina, and was originally fitted to Clemar Bucci's 1944 Alfa Romeo 12C. In 1989 the Bucci Special was purchased by a UK enthusiast. Issued with FIA papers, it also underwent a mechanical restoration at Arnie Johnson's Silverstone Workshop in the 1990's before being repainted. If you look closely at the body shape, you can see many classical mid-'50s body styles from cars such as the Aston Martin DB3S, Ferrari's Mondial/Testa Rossa/Monza and Disco Volante. The car was purchased in 1998.



Jaguar XJR 15 race car
Following on from the XJR8 and XJR9, Tom Walkinshaw racing (TWR) with backing from Jaguar as their official racing team, put together a team led by Andy Morrison and which included Lotus designer Peter Stevens and Engineer Eddy Hinley, to design and build a road/race Super Car. Built very much as their LeMans cars with carbonfiber-kevlar monocoque and fully stressed engine (which produced 450 BHP).
Originally 25 of these cars were to be built, but TWR announced that the cars could be raced in an intercontinental challenge of three races with a prize of $1 million going to the series winner. Orders flooded in despite the £500,000 price tag, and the production was increased to 40 cars.

Porsche 550 Spyder
The 550 RS Spyder was Porsche's first genuine race car. It became known as the Giant Killer and won its first race. They would win class (under 1500cc) and threaten to win outright almost every time raced. The car was released at the 1953 Paris Motor Show and 90 cars in total were built, ending in 1956 with this car. This car is one of the most original and complete 550 known.
See what our community has to say!
NEW
India's largest automotive community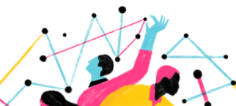 4 Offers Available